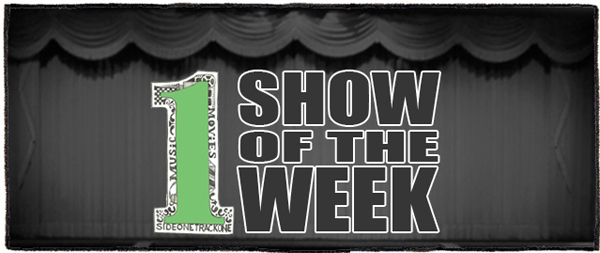 If you were under the impression that things would scale back after the conclusion of ACLx2, you were wrong.  There are a ton of shows this week!  So many in fact that I'm tossing out two main recommendations.  Enjoy.
Local Pick of the Week:  Walker Lukens will be celebrating the arrival of his new EP, Never Understood, this Friday at 3TEN.  With him will be local gems The Eastern Sea and Slomo Drags.  If you're looking for an indie pop-enthused good time, then this is the show for you.
Non-Local Pick of the Week:  On Saturday my favs Screaming Females will be at Sidewinder.  They rip it up like no other and should not be missed.  Hope to see you there.
BONUS Show Recommendations:
Tonight:
- La Sera, Springtime Carnivore at The Sidewinder
- Carry Illinois, Lowin, Go Fever at the Mohawk
- Rooney, Royal Teeth, Swimming With Bears at Barracuda
- Leslie Sisson & Glad Girls, Plantation, Daisy O'Connor at Cheer Up Charlies
- Rachael Yamagata, Pressing Strings at Antone's
Thursday:
- Yonatan Gat, American Sharks, The Rotten Mangos, The Harms at Barracuda
- Foreign Mothers, Pleasure Venom, Space Battle, Mamis at Beerland
- Leo Rondeau, Ramsay Midwood, Banditos, The Bad Lovers at Hotel Vegas
- My Education at Stubb's
- Echo and the Bunnymen at Stubb's
- The Temper Trap, Coast Modern, Walking Shapes at Emo's
- Elvis Costello, Larkin Poe at ACL Live
Friday:
- Walker Lukens at Waterloo Records
- Telepods, Summer Salt, Deep Cuts, Tamarron at Hotel Vegas
- Islands, Alex Cameron at The Sidewinder
- Sweet Spirit, Calliope Musicals, Tinnarose at Barracuda
- Taking Back Sunday, You Blew It! at the Mohawk
- Opeth, The Sword at Emo's
- The Dandy Warhols, Savoy Motel at the Scoot Inn
- Busdriver, Mindz of a Different Kind, DJ Notion at Flamingo Cantina
Saturday:
- Moving Panoramas, Dead Leaf Echo, Pale Dian, The Veldt, All in the Golden Afternoon, Twin Studies at Cheer Up Charlies
- Gooch Palms, The Lochness Mobsters, Teenage Cavegirl at Hotel Vegas
- The Gentlemen Rogues, Broken Gold, The First Part, Later Days, Far Out at Beerland
- The Dear Hunter, Eisley, Gavin Castleton at the Mohawk
- Golden Bear, Feverbones, Brothers LTD at the Mohawk
- The Faint, Gang of Four, Pictureplane at Emo's
- Peanut Butter Wolf, J Rocc at Empire Control Room
- Magic Sword, NGHT HCKLRS at Empire Control Room
- The Dandy Warhols, Savoy Motel at the Scoot Inn
- Shivery Shakes, Signy, Bravo Zulu, DJ Lambda at The Swan Dive
- The Midnight Stroll at the Cactus Cafe
Sunday:
- She Sir, Raquel Ball, Marine Kimono, Molybden at Hotel Vegas
- The Lovely Sparrows, Chris Johnson, Mike Sempert at Radio Coffee & Beer
- Heart, She Devils at ACL Live at the Moody Theater
Show Of The Week Media: