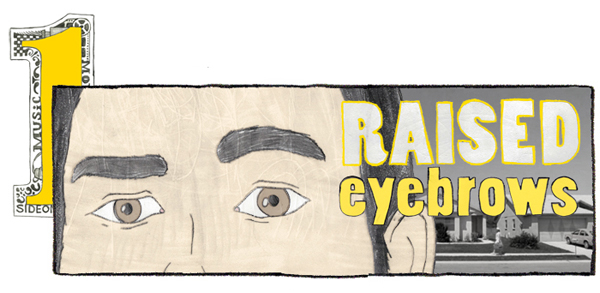 I'm reluctant to leave 2015 behind. Admittedly, there's plenty of junk that happened that I'm ready to forget about, but I am realizing there's a good chunk of records that either I failed to give a fair shake to or missed entirely in the past year.
The Chills – Silver Bullets (Fire) (buy)
Pioneers of the "Dunedin Sound" in the early 80's return with their first full length in almost 20 years! The results are impeccable and wildly contemporary for a band out of the spotlight for so long. I Can't Help You is the album's best song but don't overlook Molten Gold or the title track.
Chuck Johnson – Blood Moon Boulder (Scissor Tail Editions) (buy)
2013's Crows In The Basilica was a big record for me. Songs like Ransom Street Blues helped me turn on to more traditional forms of music. Blood Moon Boulder takes Johnson into deeper zones perfect for a drive down US Route 67 toward Marfa.
The Weather Station – Loyalty (PoB) (buy)
Tamara Lindeman wrote the best song of 2015 with Way It Is, Way It Could Be. Her lyrics and voice paint an incredible picture that is completely singular and original. The snakey guitar and rhythms add to the stealth beauty of the song. Stunning.
Julia Holter – Have You In My Wilderness (buy)
This record is one of the most interesting pop releases in a while. Silhouette is extraordinary. Side Note: Very similar artwork to Apple artist Mary Hopkin.
Twerps – Range Anxiety (Merge) (buy)
I hated this record when it came out. I still think it doesn't reach the heights of what the band is fully capable of, with one exception, Shoulders. Julia McFarlane has written a present-day jangle pop stunner full of waver and grace.
Woolen Men – Rain Shapes (Loglady) (buy)
I always looped Woolen Men in with the whole garage rock trend happening seemingly everywhere. Another band of lost bros rebelling against nothing or possibly boredom. I was wrong. Rain Shapes contains four songs that will soon be considered classic. It's one of the tightest and consistent releases I've heard from any band anywhere.
Salad Boys – Metalmania (Trouble In Mind) (buy)
I've been a fan ever since I heard I'm A Mountain from their self released cassette back in 2013. What is fascinating is, I'm not sure if the band is aware of the past sounds that they so wonderfully suggest or not. One thing is for sure, Metalmania rips.
Phil Cook – Southland Mission (Thirty Tigers) (buy)
I learned of this record through Hiss Golden Messenger. Cook is a member of the band and on his off time has made a wonderful record. For those of us that see music as church, this is the record you put on on Sundays.
Barna Howard – Quite a Feelin' (Mama Bird Recording Co.) (buy)
Howard's 2012 self titled album may be one of the best singer-songwriter albums of the new millennium. His sophomore album finds him among friends and feelin' mellow. The title track is a road song that sits well next to Willis Alan Ramsey's Satin Sheets. That's a big deal in my world.
Tinariwen – Live In Paris (ANTI) (buy)
This band is sheer joy. Their desert blues/sand rock/ is trance inducing. I'm still hoping to see them live one day. This will have to do until then.