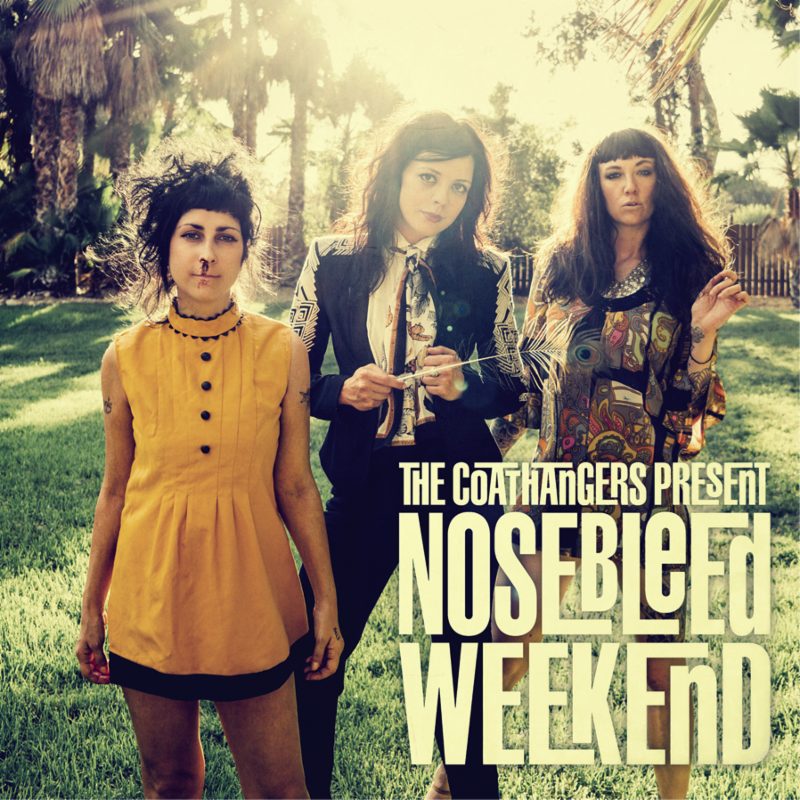 It's 2016, and that means The Coathangers have now been around for a decade.  Holy cow!  If I were them, I'd totally spend the year napping and watching TV.  They're not me though (thankfully), so instead they're going to put out their fifth full length, Nosebleed Weekend, and (I assume) tour a lot.  Good on them.  Their catchy and seemingly-titled-to-fit-my-life-right-now single awaits you below.  Enjoy.
:The Coathangers – Make It Right:
Nosebleed Weekend is due out April 15 via Suicide Squeeze.
Bonus Video: