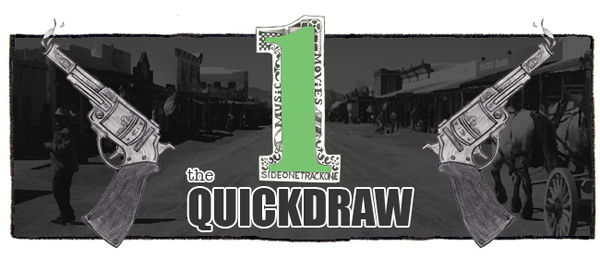 Music!  Enjoy.
:Tacocat – I Hate the Weekend:  I can't fully get behind Tacocat in regards to hating weekends, but I can give this infectious song a big thumbs up.  Lost Time is due out April 1 via Hardly Art.
:Yuck – Hearts In Motion:  Good on Yuck for not letting Daniel Blumberg's departure in 2013 slow them down at all.  As for this track, I'm not sure vocalist Max Bloom has ever sounded better.  Stranger Things is due out February 26 via Mame Records.
:Woods – Sun City Creeps:  I'm really into this slinky new single from Woods.  On another note, I can't believe the band is about to put out their ninth full length (their first came out in 2006).  So prolific!  City Sun Eater In The River Of Light is due out April 8 via Woodsist.
:Shearwater – Only Child:  This is a really pretty number from Shearwater.  I'm starting to feel like their upcoming album may end up being one of their best.  Jet Plane And Oxbow is due out January 22 via Sub Pop.  See the band at the North Door on February 3.
:Cross Record – Basket:  Over the break I totally went from liking to loving Austin's own Cross Record.  You should make sure to put on headphones before you hit play on this atmospheric song.  Wabi Sabi is due out January 29 via Ba Da Bing Records.  See the band at the Mohawk on February 6.