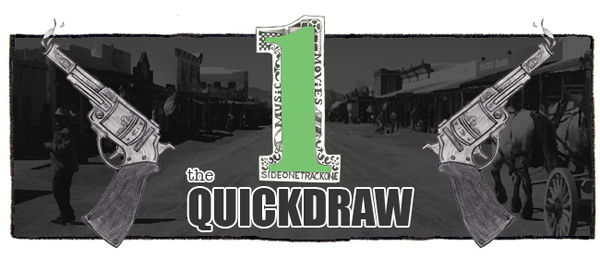 Music!  Enjoy.
:Empress Of – Water Water:  Lorely Rodriguez (aka Empress Of) has readied her debut LP.  I don't know if this is an "official" single or just a promise of what's to come, but I like it.  She has moments where she sounds like Bjork.  Look for the album later this year via Terrible Records.
:Rose Windows – Strip Mall Babylon:  Bad news!  Rose Windows just called it quits.  Good news!  They're still going to follow through with the release of their new album.  As for this song, it's slinky, loud and weird.  Expect to dig it.  The band's self titled album is due out May 4 via Sub Pop.
:The Mary Onettes – Ruins (Featuring Maria Usbeck):  Here's one from The Mary Onettes that was originally crafted as an instrumental track for a Swedish film.  I think it's beautiful.  Kudos to the band for deciding it needed some vocals.  The Ruins single is currently available via Cascine.
:Girlpool – Before The World Was Big:  Cleo Tucker and Harmony Tividad are a clever pair of ladies, and I'm a big fan of what they're doing together as Girlpool.  This may be their best song yet.  Before The World Was Big is due out June 2 via Wichita Recordings.
:The Tallest Man On Earth – Dark Bird Is Home:  I didn't much care for the first song that was released off of the upcoming album from The Tallest Man On Earth, but this one works for me.  I love the guitar-work a lot, and (of course) Kristian Matsson's voice is terrific.  Dark Bird Is Home is due out May 12 via Dead Oceans.