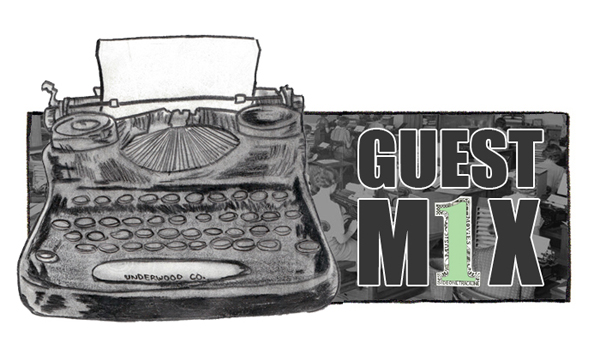 Today I have a Guest Mix from Rodney Connell and Brandon Duhon of Night Drive!  The self described "future wave" duo have really become a favorite of mine over the last year or so, and I'm looking forward to seeing them play the Red Bull Sound Select showcase tonight with Roger Sellers and Robert DeLong.
Full disclosure: I work for Red Bull Sound Select.
—

Welcome to the first edition of The Night Drive Music Awards!
And the winners are:
The "John Carpenter" Award:
Steve Moore – Enhanced Humanoid
—
 The "Great Band/Terrible Band Name" Award:
Fuck Art, Let's Dance – Atlas
—
The "Best Fortune Teller" Award:
Rey Pila – Alexander
—
The "Coolest Toy In A Video" Award:
Anoraak – Behind Your Shades
—
The "Best Modern Italo" Award:
Cinnamon Chasers – Dove
(to be fair, this was a tie between several artists, but we had to pick one)
—
The "Always Seems To Find Its Way Into Our DJ Set" Award:
Rory Philips – Solar Breakfast
—
The "Best New/Old Find" Award:
Sin Cos Tan – Trust
—
The "Most Manchester" Award:
Crocodiles – Crybaby Demon
—
The "Wonderfully Weird" Award:
Yeasayer – Damaged Goods
—
Thanks for attending our award ceremony. See you next time.