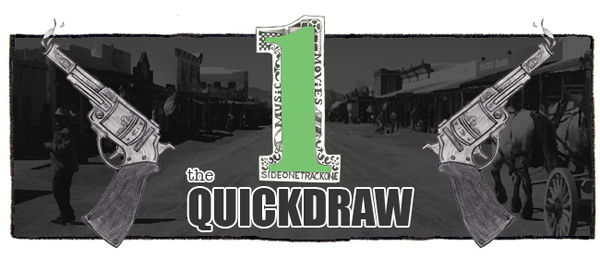 Music!  Enjoy.
:Meatbodies – Disorder:  Just in case you don't know, Meatbodies is lead by Chad Ubovich, who also plays in Mikal Cronin's band and FUZZ.  I think the act's upcoming album is going to a raucous good time. The self titled effort is due out October 14 via In The Red.
:Wampire – The Amazing Heart Attack:  The first single off of Wampire's new full length hinted that it might be time to take them seriously, and now there's this second track to really drive that point home.  I say we all grab a spot on the bandwagon while there's still room.  Look for Bazaar on October 7 via Polyvinyl.
:Ariel Pink – Put Your Number In My Phone:  Ariel Pink in album-length form always tends to be a bit much for me, but I sure do love his singles.  This jangly, somewhat hazy tune is definitely another gem on the pile.  Pom Pom is expected out on November 18 via 4AD.
:Deerhoof – Paradise Girls:  Here's a pleasantly weird (and of course, really catchy) new track from Deerhoof.  I assume the world will just instantly end if the veteran act ever actually manage to run out of ideas.  The band will release La Isla Bonita on November 4 via Polyvinyl.
:Mr. Gnome – Rise And Shine:  Mr. Gnome haven't put out an album since 2011, and you can totally tell when you listen to this song.  Not that it sounds rusty or anything like that, there's just a ton of enthusiasm in it that clearly says the band is happy to be back.  The Heart Of A Dark Star is due out November 18 via El Marko Records.