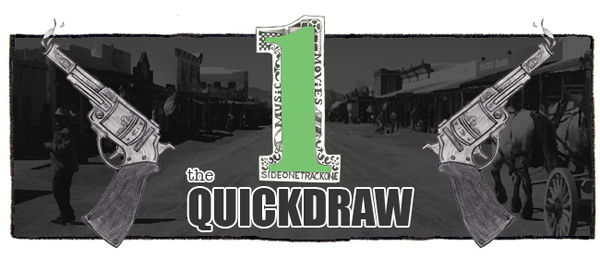 Music!  Enjoy.
:Terry Malts – Let You In:  I love me some Terry Malts, so you know I was excited when they announced that they had readied a new EP.  This pop tune isn't too different than the band's usual approach – catchy and with just the right amount of fuzz – and I'm totally fine with that.  Slumberland will release the Insides EP on September 23.
:Cymbals Eat Guitars – Warning:  Here's the third stellar single to be put out in anticipation of Cymbals Eat Guitars upcoming album.  You're crazy if you're not overly excited to hear what else is on the new LP.  Lose is due out August 26 via Barsuk.  See the band at Red 7 on October 8.
:Wampire – Wizard Staff:  If you've long been unsure about whether or not you should take Wampire seriously, this slinky song should convince you to do so.  You'll just have to overlook the fact that it's called Wizard Staff.  Look for Bazaar on October 7 via Polyvinyl.
:Music Go Music – Inferno:  There's definitely a bit of cheesiness that comes with Music Go Music ("My world is burning/My soul is yearning to be with you"), but their groovy sound makes it all work.  The band will release Impressions on August 19 via Thousand Tongues.
:Sophie – Lemonade:  I've been jamming this schizo pop tune for a week now and I'm still totally baffled by it.  I think I like it.  Or maybe I love it?  I really don't know.  Perhaps I'll figure it out when I'm older.  Sophie's Lemonade/Hard single is available now via Numbers.