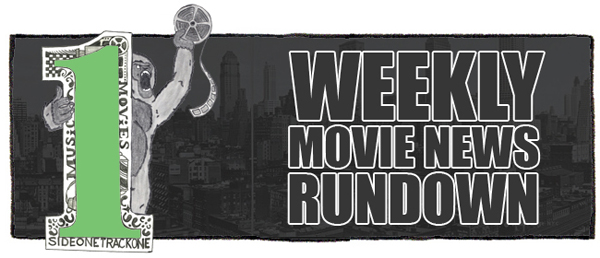 Time for your weekly movie news update!  Below you'll find a slew of sentences meant to provide a brief glimpse of what's been going on over the past week in movieland.  If something leaves you desperate for more info, then my advice is to do a little extra research on one or all of the following fantastic sites:  Latino Review, Dark Horizons, Ain't It Cool News, CHUD and/or JoBlo.  Read on!
Alex Kurtzman will kick off Universal's new monster series by directing a reboot of The Mummy.
Elle Fanning is set to be the lead in an adaptation of All The Bright Places.
Jamie Foxx is set to star in a currently untitled Mike Tyson biopic.  Terence Winter (Wolf of Wall Street) is currently writing the script.
Joe Cornish (Attack The Block) may direct Skull Island, which is said to be a King Kong origin story.
Bill Murray will voice Baloo in Jon Favreau's version The Jungle Book.  In case you missed it, Christopher Walken is King Louie, Ben Kingsley is Bagheera, Lupita Nyong'o is Raksha, Idris Elba is Shere Khan and Scarlett Johansson is Kaa.
Will Ferrell may portray Russ Meyer in Russ & Roger Go Beyond.  The movie is said to detail the relationship between Meyer and Roger Ebert.
Frank Darabont is officially set to direct The Huntsman.  It's due out April 22, 2016.  Chris Hemsworth and Charlize Theron will return for the sequel.
Edward Zick (The Last Samurai) will co-write and direct an adaptation of the manga Soul Reviver.
Quentin Tarantino's The Hateful Eight will be shoot in 70mm and it'll be out next year.
Eva Green may join the cast of Tim Burton's Miss Peregrine's Home For Peculiar Children.  The film is said to follow a boy trying to protect a group of orhpans on a mysterious island.
Paul Greengrass may direct an adaptation of Agent Storm.  The film will center around the true story of Morten Storm, an Islamic radical who became a double agent for the CIA, MI6 and Danish Intelligence.
This Week's Notable Trailers