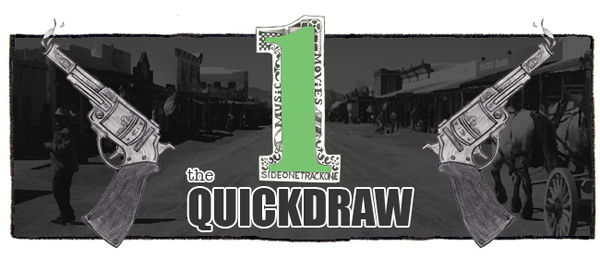 Music!  Enjoy.
:Diarrhea Planet – Spooners:  Here's the track that Diarrhea Planet did for Adult Swim's Single Series.  If you can listen to it and not want to immediately grab a beer and find somewhere to rock and party your face off, then you're dead on the inside.
:Action Bronson – Easy Rider:  I've been impatiently waiting for Action Bronson to release something new, so I was pumped when this song popped up the other day.  It's the first single off of his upcoming LP and it's immaculately produced by his usual cohort, Party Supplies.  A new album titled Mr. Wonderful is on the way via VICE/Atlantic.
:Roses – The Fog:  Roses are a newer band (started by Juan Velazquez, formerly of Abe Vigoda) that I've quickly become fond of.  Recently I shared their excellent song It's Over, and now I have another somewhat new wave, largely 90s-enthused gem for you.  The Dreamlover EP is out now via Group Tightener.
:Speedy Ortiz – Lost Something In The Hills:  All week I've been really digging this Sibylle Baier cover that Speedy Ortiz did for Rookie Magazine.  They're a band that usually blast right out of the speakers, so it's nice to hear them slow things down a bit.  Also, the lyrics here are fantastic.
:Bass Drum Of Death – Left For Dead:  I'm not sure how those who you love the fuzz that Bass Drum of Death usually pack will react to it being replaced by a cleaner, straight up rock n' roll sound, but I don't mind it.  At least they're still really hooky.  The band will release Rip This on October 7 via Innovative Leisure.