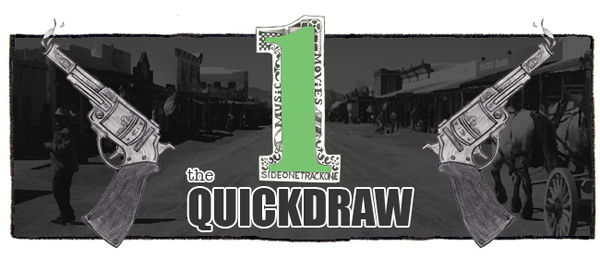 Music!  Enjoy.
:Roses – It's Over:  Abe Vigoda is something that is no more, but at least you can still get music from one of their former members, Juan Velazquez, who is the main brain in Roses.  I'm really liking the slightly new wave, but mostly 90s pop vibe that this track is packing.  The Dreamlover EP is due out August 5 via Group Tightener.
:Literature – The English Softhearts:  Formerly of Austin, Literature now reside in Philadelphia and are the latest addition to the just-about-perfect Slumberland roster.  Good for them!  This is one pretty pop tune.  Look for Chorus to be set free on August 19.
:Half Japanese – In Its Pull:  I'm not sure why, but many years ago I went through a phase where I would listen to Half Japanese's Put Some Sugar On It over and over.  I can't say I feel as obsessive about this track, but it's still a more than solid slab of indie rock.  The band will release Overjoyed on September 2 via Joyful Noise.
:Perfume Genius – Queen:  If Perfume Genius' upcoming LP isn't on your list of things that you can't wait for, then expect this impeccable song to make you want to put it there.  By the way, I highly recommend that you slap on some nice headphones before hitting play.  Too Bright is due out September 22 via Matador.
:Whirr – Mumble:  This could just be me, but I sort of love the meta-ness of a shoegaze band having a song called Mumble.  What a perfect match.  Whirr will release Sway on September 23 via Graveface.  See the band at Holy Mountain on September 6.