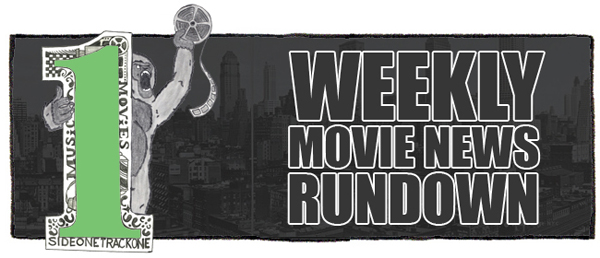 Time for your weekly movie news update!  Below you'll find a slew of sentences meant to provide a brief glimpse of what's been going on over the past week in movieland.  If something leaves you desperate for more info, then my advice is to do a little extra research on one or all of the following fantastic sites:  Latino Review, Dark Horizons, Ain't It Cool News, CHUD and/or JoBlo.  Read on!
James Gunn has officially signed on to write and direct Guardians Of The Galaxy 2.
Patrick Wilson has dropped out Ant-Man due to scheduling issues.  Matt Gerard and Kevin Weisman have also left the film, but their departures are said to be due to their characters being omitted in rewrites.
Marvel is said to be interested in having Joaquin Phoenix star in their Doctor Strange film.
Edgar Wright is set to direct Baby Driver.  The exact plot isn't known, but the film is said to be a collision of crime, action, music and sound.  He's also said to be looking at directing an adaptation of Grasshopper Jungle.  It's said to be Stand By Me meets Attack The Block.
Michael Finch (Predators) has been hired to pen the script for the adaptation of the game Deus Ex: Human Revolution.
Chris Terrio is said to be wanted to write the script for the Justice League movie.  He wrote Batman VS Superman: Dawn Of Justice.
Dwayne Johnson recently hinted that he may be playing Shazam in Warner Bros' upcoming slate of DC films.
Jake Gyllenhaal and Naomi Watts are set to star in Jean-Mar Vallee's Demolition.  The film is said to follow a banker trying to put his life back together after the death of his wife.
Maisie Williams (Game Of Thrones) is reportedly being considered for one of the lead roles in the Sam Raimi-produced adaptation of the game The Last Of Us.
Idris Elba has landed a role in Guy Ritchie's Knights Of The Roundtable: King Author.
Michael Caine has signed on for a role in the Vin Diesel-lead The Last Witch Hunter.
Will Ferrell and Adam McKay are set to produce an adaptation of Manimal.  The TV show was about a man who mastered the ability to morph into various animals to fight crime.
This Week's Notable Trailers