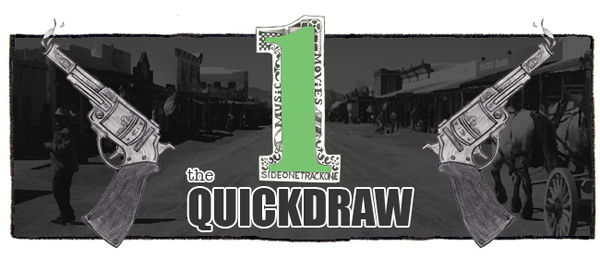 Today's music is brought to you by you.  Enjoy.
:Happy Diving – Sincere:  The nice folks over at Father/Daughter Records recently added Happy Diving to their roster and they will release their self titled debut on January 14.  The band's first single sounds like it was pulled directly out of the 90s, so of course I love it.
:Solids – Traces:  This song is a glorious blast of distortion and energy, and I'm really digging it.  Consider me excited to check out Solids' Blame Confusion, which is due out on February 18 via Fat Possum Records.
:Hospitality – I Miss Your Bones:  Here's a new one from Hospitality that I apparently didn't catch a couple of weeks back.  It's a bit quirky, but that's definitely not a bad thing.  Trouble is set to be released on January 28 via Merge Records.
:Jack Name – Pure Terror:  There isn't anything about this track that isn't dense, so I definitely recommend spending some quality headphone time with it.  Jack Name will release Light Show on January 21 via God? Records.
:Metronomy – I'm Aquarius:  I've been jamming this one for a few days now.  It's so damn catchy.  Good luck not getting it lodged in your head forever.  Metronomy will release Love Letters on the very far way date of March 11 through Because Music/Electra Records.