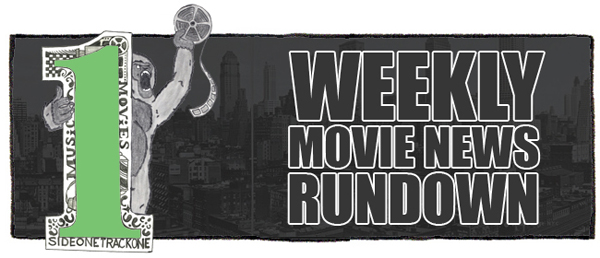 Time for your weekly movie news update!  Below you'll find a slew of sentences meant to provide a brief glimpse of what's been going on over the past week in movieland.  If something leaves you desperate for more info, then my advice is to do a little extra research on one or all of the following fantastic sites:  Latino Review, Dark Horizons, Ain't It Cool News, CHUD and/or JoBlo.  Read on!
Josh Brolin has reportedly dropped out of Jurassic World.  He may be replaced by Chris Pratt (Parks And Recreation).
Don Cheadle will direct and star in Kill The Trumpet Player, which is said to be about Miles Davis.  Ewan McGregor and Zoe Saldana are said to have roles in the film.
Dwayne Johnson will star in an adaptation of the survival drama Not Without Hope.
Rupert Sanders will direct a Napoleon biopic for Warner Bros.
War Of The Roses may get a sequel titled The Children Of The Roses.  It would, of course, be about the children of the man/woman in the original film.
Joe Wright (Anna Karenina) is reportedly looking at directing Pan for Warner Bros.  The film is said to be a Peter Pan origin film.  Javier Bardem is said to be up for the role of Blackbeard.
Jason Statham is set to star in Viva La Madness, which is the sequel to Layer Cake.
Shawn Levy will direct Will Smith in City That Sailed.  The movie is said to be about a father and daughter on Manhattan when it breaks loose and sails across the Atlantic Ocean.
Warner Bros. is said to be looking at bringing the game Temple Run to the big screen.
Idris Elba is set to star in Bastille Day.  The thriller is said to be about a US operative tasked with making a young boy disappear.
This Week's Notable Trailers