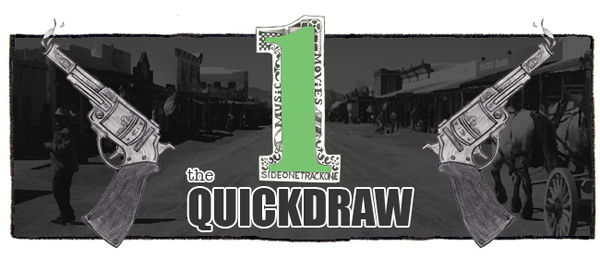 Today's music doesn't know what to do with you.  Enjoy.
:Future Of The Left – Bread, Cheese, Bow And Arrow:  Mclusky may be long gone, but at least we still have Andy Falkous plodding along as Future Of The Left.  The world needs his snarl.  How To Stop Your Brain In An Accident is due out October 21 via Prescriptions Music.
:The Blow – From The Future:  I keep listening to this wonderfully refreshing and superbly well crafted pop gem and wondering why it wasn't the first single.  It's just about perfect.  The Blow's self titled album will be released on October 1 via Kanine.  See them at Red 7 on November 2.
:Son Lux – Lost It To Trying:  There's a lot going on in this song, but it works.  Son Lux's upcoming album is going to be really good if it's full of tracks as dynamic as this one.  We'll all be able to grab Lanterns on October 29 via Joyful Noise Recordings.
:Shearwater – I Luv The Valley OH!! (Xiu Xiu Cover):  It would appear that Shearwater have assembled an album of covers to pay tribute to the acts they've played with over the years.  I can get behind that.  The LP is titled Fellow Travelers, and it's due out November 26 via Sub Pop.  Personally, I can't wait to hear their version of St. Vincent's Cheerleader.
:Ducktails – Honey Tiger Eyes:  Because staying busy is fun, Ducktails are putting out an EP directly on the heels of The Flower Lane, which came out earlier this year.  This first single is an ear-pleaser.  The Wish Hotel EP is expected out on October 22 via Domino.