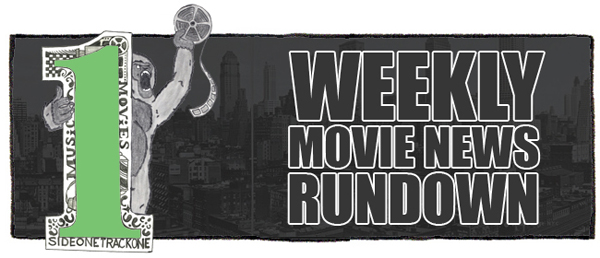 Time for your weekly movie news update!  Below you'll find a slew of sentences meant to provide a brief glimpse of what's been going on over the past week in movieland.  If something leaves you desperate for more info, then my advice is to do a little extra research on one or all of the following fantastic sites:  Latino Review, Dark Horizons, Ain't It Cool News, CHUD and/or JoBlo.  Read on!
There's a rumor that the characters Obi-Wan Kenobi and Emperor Palpatine will appear in Star Wars: Episode VII.
Teenage Mutant Ninja Turtles has been delayed again.  The new release date is August 8, 2014.
Darren Aronofsky may direct an adaptation of Red Sparrow.  The book is a spy thriller that revolves around a CIA agent and a Russian intelligence officer.
Vin Diesel is reportedly voicing Groot in Guardians Of The Galaxy.  He may also star in Soldiers Of The Sun, which is said to be a sci-fi adventure set in a post-apocalyptic future.
Bradley Cooper is reportedly in negotiations to star in Red Blooded American, the Jay Roach-directed Lance Armstrong biopic.
Spike Jonze's HER has been delayed to January 10, 2014.
Joseph Kosinski (Oblivion) may direct an adaptation of The Twilight Zone.
Joel Edgerton (Warrior) is said to have landed the role of Ramses in Ridley Scott's Exodus.  Christian Bale is set to play Moses.
Ted 2 will be out in April of 2015.
Scott Frank (The Wolverine) has reportedly been hired to rework the Assassin's Creed script.  Michael Fassbender is still set to star in the planned adaptation of the popular game series.
This Week's Notable Trailers