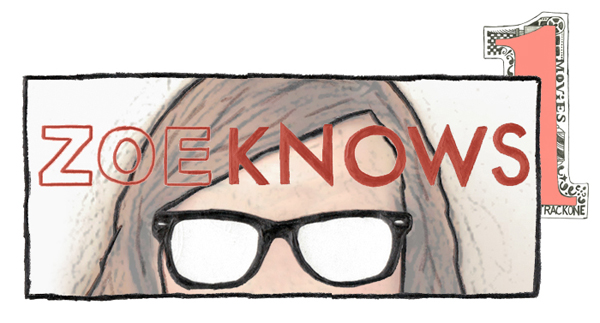 Have you ever had a heart to heart with your dearest friends? I am coming off of a string of those. It's probably a byproduct of being 20, but soul-searching is on my mind lately. I've been delving into the last 5 years of my dating history (yeah, I'm a baby, get over it) which has led to a lot of, wait for it, quiet contemplation. And for me, quiet contemplation soundtracks, especially when it comes to making sense of past relationships, are not about love songs, or angry songs. They are about songs, on both sides of the spectrum, that have a certain yearning. The expression of that certain thing that is just missing. So I present to you, my favorite songs to quietly contemplate to.
He War starts us off with a bit of a vindictive slant; it's good to get angry sometimes, and even the guitars sound snarky. Then, The Magnetic Fields chill us out with manic confusion – this is the 7″ version of I Don't Believe You, which I've come to love more than the original. I think that the bleeps and bloops in the background are much better suited to the lyrical questioning of love. But don't let these songs lull you into a lighthearted state–The National are here to bring us back down to cold reality. I really could have just made the playlist this song 15 times over, it's so perfect for the theme.
Why? are my go to for such times; even their name is an existential crisis. This ethereal tune captivates me because he simultaneously seems to be in love and care less about the same person, a state I've found myself in many times. Also, "you're the only proper noun I need" is one of my all time favorite lines, ever. But if we're talking about yearning, Death Cab For Cutie has the market cornered. Transatlanticism consistently breaks my heart every single time; the soft, piano driven sounds crescendoing into Gibbard's pleas never get old.
But if we're going Transatlantic, we're gonna fly over some oceans. Best Coast, back in their fuzzy days, have many a song about ex-boyfriends, but I like this one because it's usefully vague – you can use it for any brand of angst. And if you're feeling angsty, then Father John Misty is right there with you–he opens the song with "Oh, pour me another drink and punch me in the face." This song was sort of my theme for a while, and I don't even drink. But perhaps my love for these song stems more from the simple acoustic backbone, made even more beautiful by symphonic flourishes.
I once listened to this Deerhunter song over a car stereo while the sun rose, and that's a pretty ideal environment for the spacey sounds. This song sounds how I imagine it feels to float on a cloud. But don't fall asleep yet — because Delta Spirit still have to deliver the ultimate sassy kiss-off. While this might be a bit too rambunctious for quiet contemplation, I think it still qualifies because the yearning leans towards the extreme. And besides, quiet sounds are best left to Joanna Newsom, the woman who can always make so much out of so few sounds. Another excellently vague song that can you make you feel a range of emotions; who knew harps were so deep?
I hope your heart hasn't healed yet, cause Jens Lekman is about to break it again, straight up. "Mama told me I was born a liar / Mama told me I was born with a heart to rely on" and the piano line will probably haunt me till the end of days. Speaking of haunting, I think this Wilco tune has etched every note of itself into my heart. I don't even entirely understand what this song is about, I just know that the quiet words and simple instrumentation make this one ideal for aimless window-gazing and life questioning. And there's something just so comforting about Jeff Tweedy's voice.
But at the end of the day, we can't use others emotions and words as a crutch. So I find myself returning to an old favorite; Joe Hisaishi's Summer, a instrumental tune from the Kikujiro movie. Ironically, I'll always associate this song with the winter of my senior year of high school, when I first heard it, but despite seasonal confusion, the power of the song will never wane. The ups and downs of the song can be interpreted however you wish; it's time to turn that contemplation into conclusions.
:Cat Power – He War:
:The Magnetic Fields – I Don't Believe You (7″ Version):
:The National – This Is The Last Time:
:Why? – Simeon's Dilemma:
:Death Cab For Cutie – Transatlanticism:
:Best Coast – Over The Ocean:
:Father John Misty – Nancy From Now On:
:Deerhunter – Helicopter:
:Delta Spirit – California:
:Joanna Newsom – Bridges & Balloons:
:Jens Lekman – Jens Lekman's Farewell Song To Rocky Dennis:
:Wilco – One Sunday Morning (Song For Jane Smiley's Boyfriend):
:Joe Hisaishi – Summer: