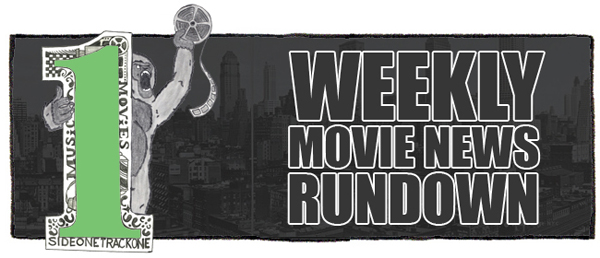 Time for your weekly movie news update!  Below you'll find a slew of sentences meant to provide a brief glimpse of what's been going on over the past week in movieland.  If something leaves you desperate for more info, then my advice is to do a little extra research on one or all of the following fantastic sites:  Latino Review, Dark Horizons, Ain't It Cool News, CHUD and/or JoBlo.  Read on!
Warner Bros. has officially announced that Batman will appear in the Man Of Steel sequel.  Zack Snyder will direct, David S. Goyer will pen the script.
Max Landis recently noted that he and Josh Trank aren't involved with Chronicle 2.  The former wrote the first film, and the latter directed it.
Andrew Kevin Walker (Seven) has been hired to touch up the script for The Girl Who Played With Fire.  David Fincher is unlikely to return to direct the sequel.
Tom Hanks and Ron Howard will reunite to adapt Dan Brown's Inferno.
New Line is reportedly putting together a sequel to The Conjuring.
The Tom Cruise-lead All You Need Is Kill has been retitled Edge Of Tomorrow.
The Avengers sequel has officially been titled Avengers: Age Of Ultron.
Nicolas Cage recently noted that it's unlikely he'll be in The Expendables 3.
Britt Robertson (Under The Dome) has landed a role in Brad Bird's Tomorrowland.
Rumor has it that Marvel would like Joseph Gordon-Levitt to play the role of Doctor Strange.
Gina Carano (Haywire) will star in an adaptation of the comic Avengelyne.
Jake Gyllenhaal has dropped out of Disney's Into The Woods due to a scheduling conflict.
This Week's Notable Trailers