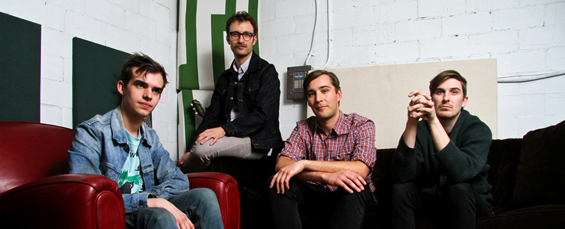 Shivery Shakes play bright, hooky guitar pop anthems perfect for summer listening. They released an EP at the beginning of last year, and are now set to put out a 7″ on Punctum Press this summer. Also, for the past several months, they've been writing songs for their debut full length. Of course, making albums isn't exactly a cheap endeavor, so the band has setup a Kickstarter to help raise funds for studio time and promotional costs.
Below you'll find a tracked called Summer Lover that is slated for the eventual debut album. With its slide guitar and falsetto vocals, it gives a hint of the band's nostalgic influences while it tells a tale of a lost summer love.
I've been an avid fan of Shivery Shakes since they started playing shows in Austin back in 2011, so I hope you enjoy the tunes and can show your support.  Their Kickstarter is in its last week!