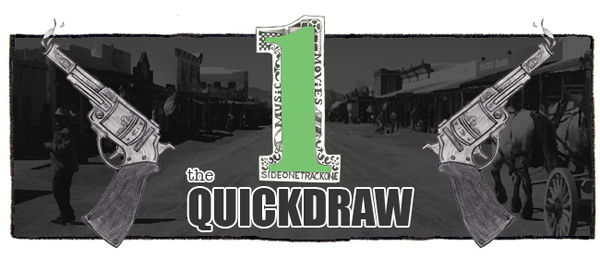 Today's music wants to live its life like it's alive.  Enjoy.
:Of Montreal – Fugitive Air:  Over the years Kevin Barnes has done some rather adventurous stuff with Of Montreal's sound, so it's nice to see him scale things back a bit.  I really like this jangly piece of garage rock.  Lousy With Sylvianbriar is due out October 8 via Polyvinyl.
:Dinosaur Jr. – The Only Other Way:  Not much is as impressive as Dinosaur Jr's streak of great songs over these last few years.  This one is the result of a Skullcandy promotion where the band teamed up with the company to release a special headphones package.  I believe it's out today.
:Porcelain Raft – The Way Out:  It would appear as though Porcelain Raft have gotten even better at crafting sprawling arrangements.  The new album is going to be great if it's as big and confident as this track.  Permanent Signal is due out August 20 via Secretly Canadian.
:Widowspeak – True Believer:  The album that Widowspeak put out earlier this year is certainly a good one, but I actually think this dreamy number trumps it.  Can't wait to hear the rest of their new effort.  The Swamps EP is due out October 29 via Captured Tracks.
:Tree – Demons (Featuring Beat Culture And Lena Kuhn):  There's so much 90s-enthused music out there these days, I guess it makes sense that someone would eventually dip into the realm of trip hop.  Glad it went well.  Tree will release the Demons EP on August 13 via Apollo Records.