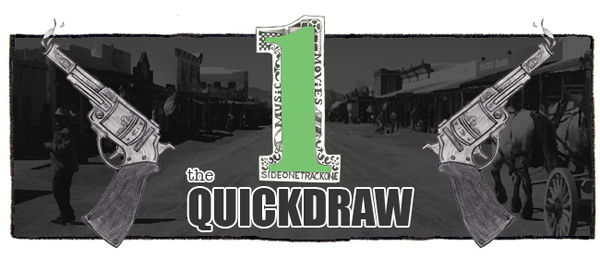 Today's music just wants your love.  Enjoy.
:TRAAMS – Low:  I saw a note that mentioned how TRAAMS like to refer to their music as "wonky pop."  I would maybe consider going with "wonky garage pop."  The band will release the Ladders EP tomorrow via FatCat Records.  A full length is expected at some point in September.
:Franz Ferdinand – Right Action:  I don't know if this song is good enough to warrant Franz Ferdinand needing four years to put together a new album, but I do think it's a fun number.  Right Thoughts, Right Words, Right Action is due August 27 via Domino.  Also, another new track can be heard here.
:Jacuzzi Boys – Domino Moon:  This is a surprisingly well crafted pop song.  I always figured Jacuzzi Boys would stick to just being a noisy little garage rock act, but I guess they decided to grow up.  Neat.  You'll be able to pick up the band's self titled album on September 10 via Hardly Art.
:Coke Weed – Anklet:  While I consider Coke Weed to be an overly silly name, I do think they're a good band.  This song makes me want to sit around for way too long and do nothing but listen to 90s indie rock.  Be sure to grab Back To Soft on July 22.
:Au Revoir Simone – Somebody Who:  I've never been a huge fan of Au Revoir Simone, but this dreamy pop song is a real delight.  Feel free to put it on and then softly dance around the room.  The band will put out Move In Spectrums on September 24 via Moshi Moshi/Instant.