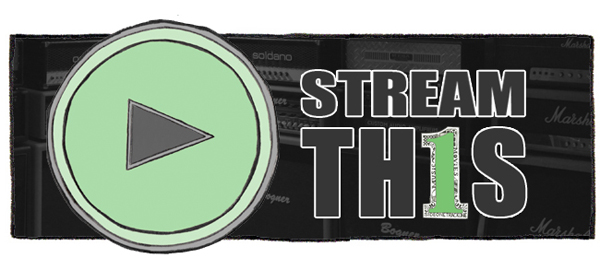 The SOTO inbox is always full of cool stuff that never gets to see the light of day on the actual site, and I'd like to change that.  So, every Friday I'll be posting the best album streams and videos that were sent my way during the week.  Take a scroll and find something worth remembering.
FULL ALBUM STREAMS
Joanna Gruesome – Weird Sister
Dustin Wong – Meditation Of Ecstatic Energy
Keep Shelly In Athens – At Home
LAKE – The World Is Real
Cid Rim – Mute City
MGMT – Self Titled
Elvis Costello & The Roots – Wise Up Ghost
Sebadoh – Defend Yourself
Arp – More
The Naked And Famous – In Rolling Waves
Pillars And Tongues – End-dances
Traams – Grin
HSY – Self Titled
Seams – Quarters
Someone Still Loves You Boris Yeltsin – Fly By Wire
Drew Price's Bermuda Triangle – Friends And Family
Said The Whale – Hawaii
San Fermin – Self Titled
Body Language – Grammar
VIDEOS
Arcade Fire will release Reflektor on October 29.
Quasi will put out Mole City on October 1 via Kill Rock Stars.  The band is set to play Fun Fun Fun Fest.
Crystal Antlers will release Nothing Is Real on October 15 through Innovative Leisure.
Glasser's Interiors is due out October 9 via True Panther.
Obits's Bed & Bugs is out now on Sub Pop.
Franz Ferdinand recently released Right Thoughts, Right Words, Right Action via Domino.
Deerhunters's Monomania is out now.
Eagulls will put out the Nerve Endings 7″ on September 30.
Forest Fire's Screens is out now on FatCat.
Waxahatchee's Cerulean Salt is available now via Don Giovanni.
Jonathan Rado's Law And Order was recently released on Woodsist.
Deer Tick's Negativity is due out September 24 via Partisan Records.
Icona Pop are set to release This Is … Icona Pop on September 24.
Polly Scattergood will release Arrows on October 21 via Mute.
Deltron 3030 will put out Deltron 3030: Event II on October 1 via Bulk Recordings.  Catch them at Fun Fun Fun Fest in November.