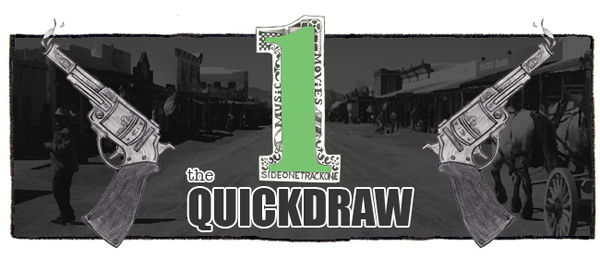 Today's music doesn't believe in curfews.  Enjoy.
:American Sharks – XVI:  Much of my 2013 has seen buzz for Austin's American Sharks, and this power kick to the face of a song makes it easy to understand why.  I can't wait to see them on Friday when they open for the Sword at Red 7.  The band will release their self titled debut in September via The End Records.
:The Orwells – Who Needs You:  There's plenty to like about this year's ACL lineup, but The Orwells are one band in particular that I'm actually anxious to see.  I know "infectious" is a word that's super over-used these days, but it's pretty much the best way to describe these guys.  The Who Needs You EP, which is their second release of 2013, is due September 10 via East End/Canvasback.
:FIDLAR – Awkward:  I actually posted this song last year, but FIDLAR have resurrected it for a tour-only split 7″ with The Orwells.  The guest spot from Kate Nash is gone, and it's sporting a cleaner sound.  I think I like it more than the original.  The band is also playing ACL.
:Crystal Antlers – Rattlesnake:  I've long appreciated Crystal Antlers, but this song is so good that now I'm wondering if I should have been giving them even more attention.  Talk about inspired stuff.  The will release the Rattlesnake single on September 24 via Innovative Leisure.  A full length is expected at some point.
:Chelsea Wolfe – We Hit A Wall:  This is a really intense track.  I dig it, and I won't be surprised if I end up spending a good chunk of time with Chelsea's upcoming LP.  Pain Is Beauty is due out September 3 via Sargent House.  She will play the Mohawk on September 6.