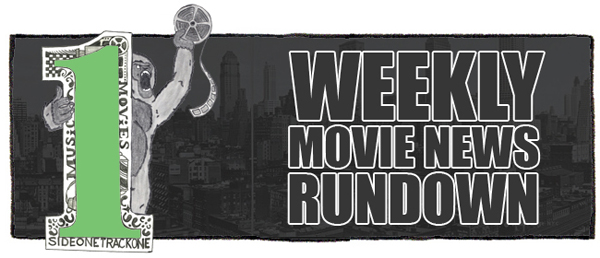 Time for your weekly movie news update!  Below you'll find a slew of sentences meant to provide a brief glimpse of what's been going on over the past week in movieland.  If something leaves you desperate for more info, then my advice is to do a little extra research on one or all of the following fantastic sites:  Latino Review, Dark Horizons, Ain't It Cool News, CHUD and/or JoBlo.  Read on!
Sony is said to be looking at doing a Captain Planet movie.
Peter Berg (Battleship) will direct Mark Wahlberg in an adaptation of American Desperado.  The book is based on a criminal by the name of Jon Roberts.
Julianne Moore may play Alma Coin in both parts of The Hunger Games: Mocking Jay.
Brad Copeland (Wild Hogs) has been hired by the Weinstein Company to pen a Knight Rider movie.
James Badge Dale (Iron Man 3) has signed on to appear in Stretch for Joe Carnahan (The Grey).  The movie will deal with a chauffeur who works for a billionaire.
Liam Neeson is said to be close to signing on to star in Taken 3.
Michael Gaesta and Alison Rosenzweig, who produced 2011′s Fright Night, are reportedly looking at doing a remake of Jacob's Ladder.
Leonardo DiCaprio and Jamix Foxx are attached to star in an adaptation of Mean Business On North Ganson Street.
Cameron Diaz will play Miss Hannigan in the remake of Annie.
Marvel has reportedly requested a meeting with Vin Diesel.
This Week's Notable Trailers