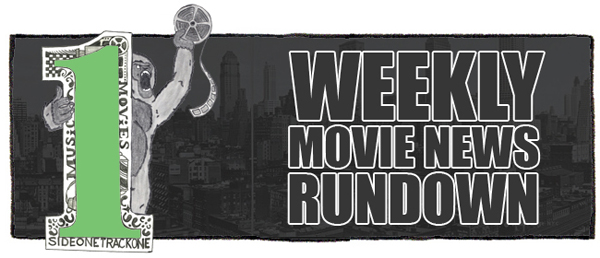 Time for your weekly movie news update!  Below you'll find a slew of sentences meant to provide a brief glimpse of what's been going on over the past week in movieland.  If something leaves you desperate for more info, then my advice is to do a little extra research on one or all of the following fantastic sites:  Latino Review, Dark Horizons, Ain't It Cool News, CHUD and/or JoBlo.  Read on!
Joe Carnahan is no longer attached to direct the remake of Death Wish.  Reportedly, he and Paramount/MGM could not agree on who to cast as the lead.
Marvel-head Kevin Feige recently noted that Captain America: The Winter Solider is a political thriller.
Matthew Vaughn is set to produce the upcoming Fantastic Four reboot.
Megan Fox has landed the role of April O'Neil in Ninja Turtles.
Taylor Kitsch (John Carter) will star in Exit 147, which is said to be about a sadistic sheriff.
A new Bruce Lee biopic is in the works.  It's called Birth Of The Dragon, and it will supposedly center around Lee's fight with Wong Jack Man.
Jason Clark (Zero Dark Thirty) and Kodi Smit-McPhee (Let Me In) are set to star in Dawn Of The Planet Of The Apes.
David O. Russell and Jennifer Lawrence will also be teaming up for The Ends Of The Earth.  It's said to be about an oil tycoon who has an affair with his adopted daughter.
James Marsden (Sex Drive) is set to be the villain in Anchorman: The Legend Continues.
Neil Blomkamp recently said that he will probably follow up Elysium with a sci-fi comedy called Chappie.
Now that Jack Reacher has made a little over 200 million worldwide, a sequel may be in the works.
Adam Sandler and Drew Barrymore may star in a currently untitled romantic comedy for Warner Bros.
Mike Birbiglia is said to be working on an adaptation of his latest act, My Girlfriend's Boyfriend.
This Week's Notable Trailers