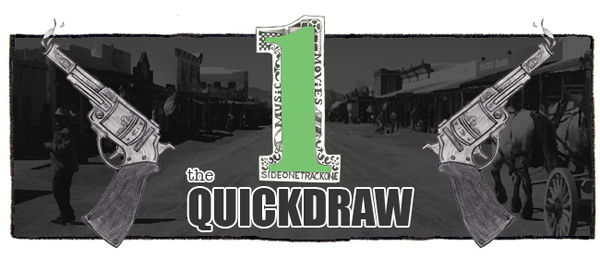 Today's music thinks you should get out more.  Enjoy.
:Bill Baird – Spring Break Of The Soul:  Austin's Bill Baird is back on the scene with a double album, and I can't wait to check it out.  This elaborately creative single should put you in the same mindset.  Spring Break Of The Soul is due out on March 5 via Pau Wau Records.
:Born Ruffians – Needle:  I've been jamming this song for days.  It's upbeat, refreshing, and I just can't get it out of my head.  Get ready to want to high five someone.  The band will release Birthmarks on April 16 via Yep Roc, and then they'll play Red 7 on April 20.
:Tera Melos – Sunburn:  Looks like it's time to start paying some real attention to this band, as I really dig this super catchy, kinetic track.  Tera Melos will release X'ed Out on April 16 via Sargent House.  They're also set to play Red 7 on May 18.
:The Mary Onettes – Hit The Waves:  I almost forgot that the Mary Onettes are releasing a new album this year.  It should be a good one, especially if it has a few more Cure-esque songs like this one.  Hit The Waves is due out on March 12 via Labrador.
:Keep Shelly In Athens – Madmen Love:  This is by far the best song I've heard from Keep Shelly In Athens.  It's intense and inspired, and I highly recommend that you do at least one listen with a good pair of headphones on.  The Madmen Love 7″ is currently available via Cascine.