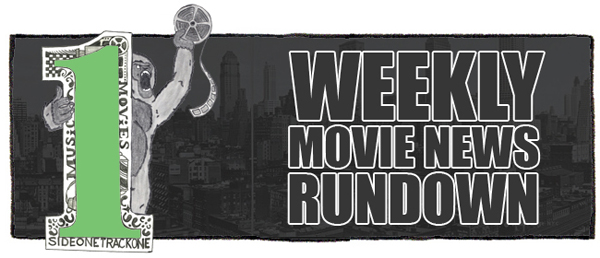 Time for your weekly movie news update!  Below you'll find a slew of sentences meant to provide a brief glimpse of what's been going on over the past week in movieland.  If something leaves you desperate for more info, then my advice is to do a little extra research on one or all of the following fantastic sites:  Latino Review, Dark Horizons, Ain't It Cool News, CHUD and/or JoBlo.  Read on!
Adam Sandler's next film will be a comedic western titled Ridiculous 6.
James Mangold recently noted that The Wolverine is not a prequel.
Ryan Gosling has dropped out of the Logan's Run remake.
Arnold Schwarzenegger will star in The Legend Of Conan.
Matthew Vaughn is no longer set to direct X-Men: Days Of Future Past.  Bryan Singer is being rumored as a possible replacement.
Reportedly, the rumors about Mark Walhberg starring in Transformers 4 are false.
Frank Grillo (The Grey) may play Crossbones in Captain America: The Winter Soldier.
Once James Cameron is done with Avatar, he will direct an adaptation of The Informationist.
Tate Taylor (The Help) may direct a James Brown biopic.
Ubisoft has teamed up with New Regency is bring an Assassin's Creed film to the big screen.  Michael Fassbender is officially set to star.
Christian Bale and Johnny Depp may star in Transcendence, which is the directorial debut of cinematographer Wally Pfister (Inception, The Dark Knight Trilogy).  The movie is said to follow a programmer would accidentally creates a computer that becomes self-aware.
Bradley Cooper and Emma Stone may star in Cameron Crowe's next film.  No word yet on a title or plot.
John Logan (Skyfall) has been hired to write Bond 24 and 25.
This Week's Notable Trailers