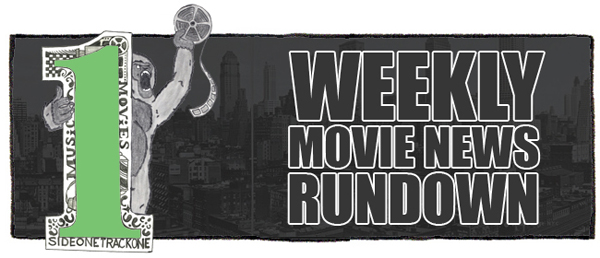 Time for your weekly movie news update!  Below you'll find a slew of sentences meant to provide a brief glimpse of what's been going on over the past week in movieland.  If something leaves you desperate for more info, then my advice is to do a little extra research on one or all of the following fantastic sites:  Latino Review, Dark Horizons, Ain't It Cool News, CHUD and/or JoBlo.  Read on!
Will Farrell has landed a small role in The Internship, which will follow Owen Wilson and Vince Vaughn as older businessmen who get internships at a tech company.
Warner Bros. is rumored to be looking at putting a new Batman movie in theaters as early as 2016.  For now anyways, the film is not going to tell an origin story.
Dan Aykroyd recently re-confirmed that Bill Murray will not be appearing in Ghostbusters 3.
The X-Men First Class sequel has been given the title of X-Men: Days Of Future Past.
Hugh Jackman may star in Orders To Kill for director Lee Daniels (Precious).  The movie is said to be about an attorney named Will Pepper, who thought the government had ordered the assassination of Martin Luther King.
John Leguizamo has landed roles in Ridley Scott's The Counselor and Kick Ass 2.
Jon M. Chu (GI Joe: Retaliation) may direct a Masters Of The Universe movie.
Rush Hour 4 is said to be in the early stages of development.
Peter Jackson's The Hobbit is now officially set to be a trilogy.
There's a chance that Edgar Wright's Ant-Man adaptation for Marvel could hit theaters in 2014.  No word yet on whether or not this will conflict with At World's End.
There's a chance that Russell Crowe may replace Javier Bardem in the planned Dark Tower adaptation.
A sequel to Prometheus is said to officially be in the works.
Keira Knightley, Felicity Jones, and Evangeline Lilly are said to be up for a role in the next Jack Ryan movie.
James Franco and Jason Statham will star in Homefront, which was written by Sylvester Stallone.  It involves a retired DEA agent who moves home and finds that it is now a meth-haven.
This Week's Notable Trailers