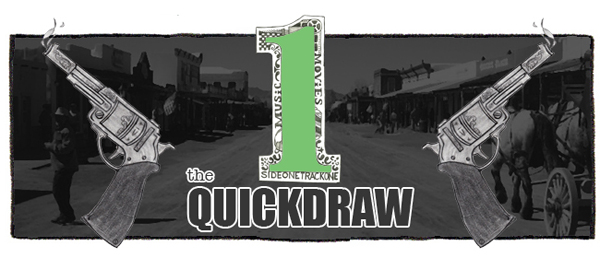 If you ask nicely, today's music will pay your rent.  Enjoy.
:Agent Ribbons – Family Haircut:  Here's a local act that I've come to really like in 2012.  This has come by way of older releases, though, so it's nice to have something new so that I can chat them up.  At first glance they seem to carry a pretty simple approach to things, but if you spend a little time digging around, you'll notice that they're spectacular songwriters.  The Let Them Talk EP is due out on September 11 via Antenna Farm Records.
:Daytona – Undertow:  It's difficult to not like pop music that's warm and effortless, so I think I was maybe 30 seconds into this gem when I knew I had to share it.  The Brooklyn-based band is made up of Hunter Simpson (Wild Yaks), Jose Boyer (Harlem), and Christopher Lauderdale, and you might want to watch out for them.  Their Storm So Long EP is out now.
:Gauntlet Hair – Righteous Black:  I know there's plenty of people out there that like this band, but this is honestly the first time I've gotten into one of their songs.  It's a plodding, sonically interesting effort, and you should toss on some headphones before hitting play.  The band put this out as part of the 2012 Adult Swim Singles Program, so grab it while you can.
:The Luyas – Fifty Fifty:  I think I listened to this two of three times before I actually paid any sort of attention to the vocals.  I love the arrangement, as it is such an ear pleasing, well crafted dream.  Here's hoping the rest of their upcoming full length has much more of the same.  The band is all set to release Animator on October 16 through Dead Oceans.
:Menahan Street Band – The Crossing:  2012 has already delivered a lot of great soul music, and now there's a new album from these guys!?  I'm kind of blown away.  Anyhow, this track is stunning, and it makes me want to share a dance with someone in a dark club.  The Crossing will be released to the world on October 30 via Dunham Records, which is a part of Daptone.