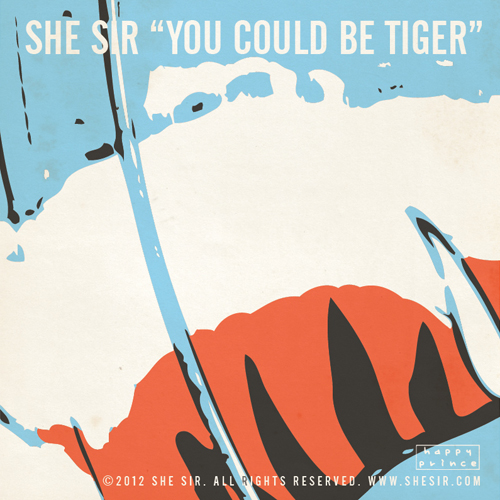 Sometimes I have a short attention span when it comes to music. For me, the best and most enjoyable songs are three minutes or less. The bonus is when that song is so good, it makes you giddy playing it again and again. One example of this is the new single, You Could Be Tiger, from Austin's "shimmerpop" quartet She Sir. It's a special summer release available as a free download and it will not be found on their upcoming album.
The track clocks in at two minutes 19 seconds, and as soon as it ends, it's hard to resist hitting the repeat button. Its hook filled pleasures got my attention last year when they introduced it into their live set. I remember a random moment one day where I could hear a snippet of it playing repeatedly in my head before I even knew the name of the song. I think that's what you can call an earworm. Sparkling guitars, light as air harmonies, and tambourine hooks float you into dream pop bliss. The song asks you "would you go there?" and without hesitation, I know that answer is a yes.
:She Sir – You Could Be Tiger:
—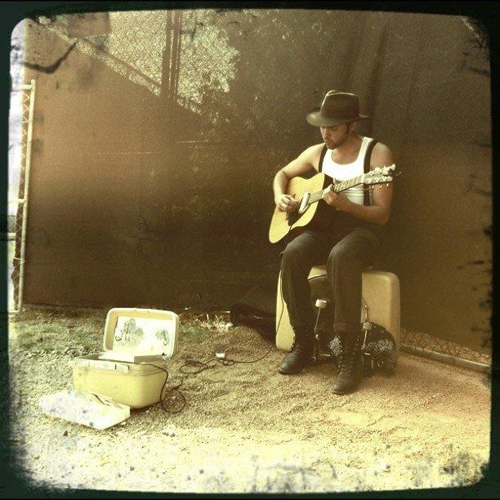 I try not to let my regular daytime work schedule prevent me from going to shows during the work week, but it can still be a challenge to muster the energy and motivation to get out even if you know all the bands are worth your time and money. During the month of August, I highly recommend enduring a little bit of sleep deprivation to check out the Wednesday night residency of Shakey Graves at the Parish.
I first saw one man blues folk act (songwriter Alejandro Rose-Garcia) about a year ago and his performance immediately made a impression on me. I love the striking simplicity of the vintage acoustic guitar and makeshift drumkit made out of a suitcase intertwined with gravelly, and the raw vocals and heartfelt, memorable melodies are great as well. One thing I noticed is that people in the audience actually listened and were attentive while he played. At the Parish last Wednesday things were a little rowdier with people in the audience enthusiastically singing along and stomping on the floor; the affection and camaraderie between performer and audience was mutual.
Word of mouth is definitely behind the growing following of Shakey Graves. I highly recommend seeing him this month before he heads out on a West Coast tour in late September opening for He's My Brother She's My Sister. If you've never seen him before, the Parish residency is an ideal opportunity to see him. Chances are you'll be smitten enough to catch a repeat performance.