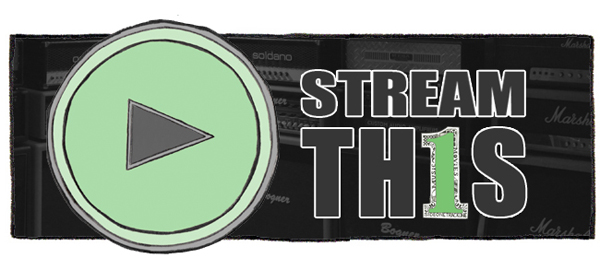 The SOTO inbox is always full of cool stuff that never gets to see the light of day on the actual site, and I'd like to change that.  So, every Friday I'll be posting the best album streams and videos that were sent my way during the week.  Take a scroll and find something worth remembering.
FULL ALBUM STREAMS
Solos - Beasts Of Both Worlds
Corin Tucker Band – Kill My Blues
Agent Ribbons – Let Them Talk
Grizzly Bear – Shields
Band Of Horses – Mirage Rock
How To Dress Well – Total Loss
Buke & Gase – Function Falls
The Sea And Cake – Runner
Zulu Pearls – No Heroes No Honeymoons
The Lighthouse And The Whaler – This Is An Adventure
VIDEOS
Broncho is heading out on tour this Fall.  They'll be playing Red 7 on November 3.  Can't Get Past The Lips is out now.
Mission Of Burma has a show at Antone's tomorrow night.  Unsound is available now.
P.O.S. just announced a tour.  He'll be at the Mohawk on November 17.  We Don't Even Live Here is due October 23.
There aren't any Austin dates, but the Raveonettes are out on tour.  Observator is now available.
Fang Island and Anamanaguchi are doing a short tour together that will end with a Fun Fun Fun Fest appearance.  Major is out now.
Chateau Marmont will release their debut, The Maze, some time in the winter.
The Tontons are a band out of Houston that's been getting some buzz.  They're set to play the W Hotel on October 29.  Their Golden EP is currently available.
This trio are about to release their debut full length.  It will be out on October 2 via Temporary Residence LTD.
Tilly And The Wall are back after a lengthy absence.  Their new album is titled Heavy Mood, and they'll be touring in support of it this Fall.  Catch them at the Mohawk on November 16.
Ty Segall plays La Zona Rosa with Thee Oh Sees tomorrow.  Twins is due on October 9 via Drag City.
Buke & Gase just put out a new EP, and they're about to head out on tour.  The Austin show is set for October 5 at Red 7.
Twenty-Five For The Rest Of Our Lives is the latest release from Henry Clay People.  It's out now.  The band's tour starts this weekend.  No Austin dates yet.
Family Band put out Grace & Lies earlier this year.  This is the second single off of it.