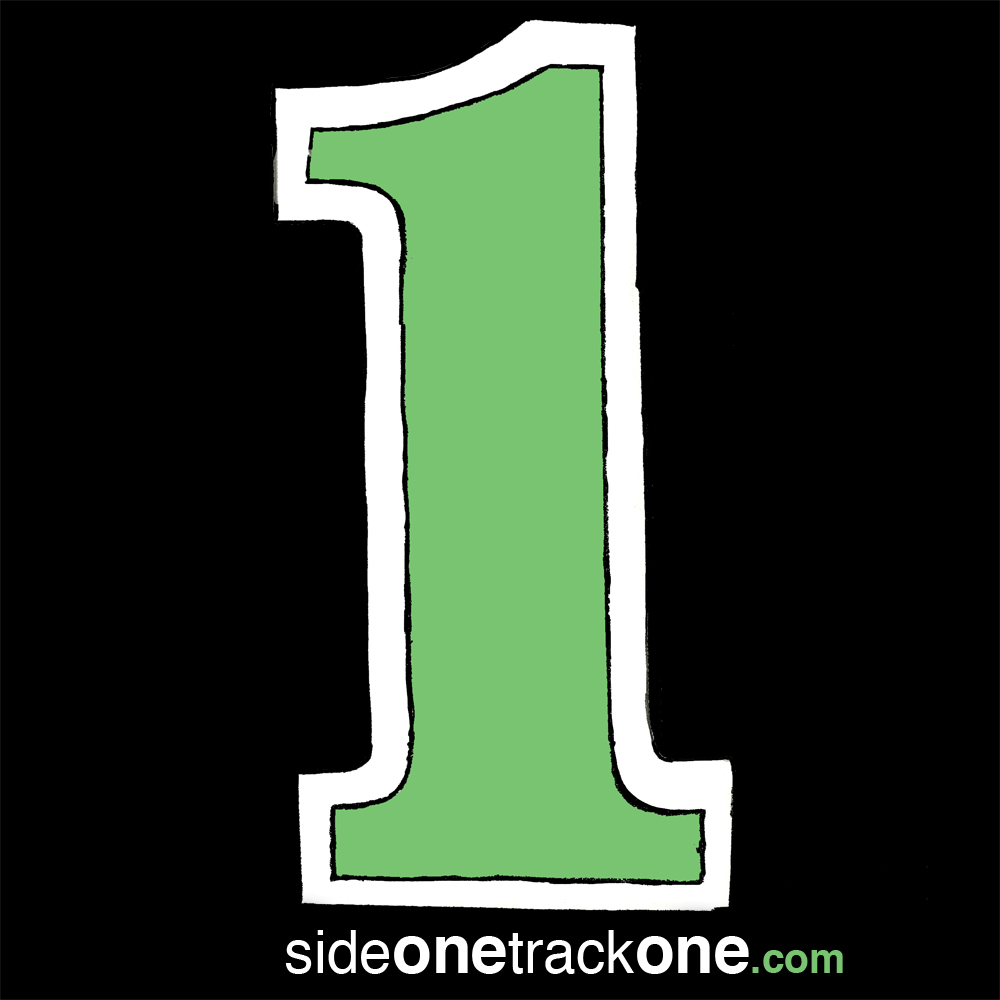 It wouldn't be fun if only I just rambled along about what I liked this year, so I reached out to my very diverse staff for their Top 5 Albums of 2013.  I think you'll see that the SOTO clan like a lot of different things.  Enjoy.

You know what can, sometimes, kind of blow? Getting old. Yup, watching the old life clock tick on by, the responsibilities of life pile around your ears, those precious moments when you could just wile away an hour or five listening to a handful of new records. Well kiddies, those days are dead. Nowadays I'm happy if I can listen to the new Lil' Wayne single more than a few times when I'm driving to the gym to work my gut out with my trainer Francis. What I'm getting at here is that though I wish my list was full of a shocking selection of diverse and mind-expanding music, well, it's not. I stand by each and all of these picks but I can't say I did the extra work this year to blow any minds.
Forgive me, and enjoy.
5. The National – If I Stay Here, Trouble Will Find Me
4. Parquet Courts – Light Up Gold
3. Thee Oh Sees – Floating Coffin
2. Fuzz – S/T
1. Vampire Weekend – Modern Vampires Of The City

In keeping with my column, I fully intended to select nothing but chick-fronted albums in 2013. Laura Marling was one of my most-streamed, and my girl Neko's latest was an insta-fave. But once I got back to looking at things, I realized my list was a little more eclectic than anticipated. Vampire Weekend never ceases to be the catchiest around, and Local Natives continue to lyrically break my heart with everything they put out. And there's nothing like a little Washed Out to soundtrack a Sunday afternoon. Notable mention? Nick Cave and the Bad Seeds stopped by KCRW, resulting in a record store day release that I haven't stopped listening (and crying) to since purchasing.
Laura Marling – Once I Was An Eagle
Neko Case – The Worse Things Get, The Harder I Fight, The Harder I Fight, The More I Love You
Washed Out – Paracosm
Vampire Weekend – Modern Vampires Of The City
Local Natives – Hummingbird

I see it this way … 2010 was the first date, 2011 was the good times, 2012 was the breakup, and 2013 was when music took some "me" time. That does not mean this year did not generate some great or even classic records, it does mean that there was some experimentation that may or may not have worked out so well; see Drumgasm. That being said, there was still plenty of illuminations happening all over the musical cosmos in 2013. Labels like Chapter Music and Paradise of Bachelors killed it this year, as did Bedroom Suck and Fire Records. Though some more successful than others, 2013 saw artists and bands the world over restate time honored sounds and genres.
5. Fat History Month – Bad History Month (Exploding In Sound)
4. The Stevens – A History Of Hygiene (Chapter Music)
3. Purling Hiss – Water On Mars (Drag City)
2. Dick Diver – Calendar Days (Chapter Music)
1. Steve Gunn – Time Off (Paradise of Bachelors)

When I received my assignment to pick my Top 5 albums for the year, I thought that It would be a piece of cake: "5 albums? No problem." But then I started to recall the various new releases from this year and felt twinges of panic and regret: "Who do I choose ? Who do I leave off the list ?". I don't have a complicated system for deciding on favorites; it usually comes down to what I listened to the most.  The focus for my 2013 Top 5 are all Austin-based artists, but that doesn't mean I didn't enjoy records from bands from other places. This year was also a fantastic year for some outstanding releases from some of my favorite local bands. They all share a common love for melodies, harmonies, and top notch songwriting.
Royal Forest – Spillway
Black Books – Black Books
Wiretree – Get Up
The Zoltars – Walking Through The Dark
Yum – Take My Blue / Santiago Dietche – Waxing And Roaring (tie)

This year there have been some amazing metal releases, I am not even giving lip service about my genre, it has been incredible the caliber of albums coming out, and to narrow it down to five, I had to switch a few things around from other lists I have made. Excluding Dillinger Escape Plan, Cult of Luna, Arsis, Black Dahlia Murder and All Pigs Must Die is heart wrenching, but these five bands have created some of the best music metal has heard in two decades. From noisy extremes like Nails, to groove laden jams on the new Clutch album, and the rebirth of the dormant Carcass to win the top spot on every list I have done.  So let it be written, so let it be done, the best metal albums of the year are:
5. Nails – Abandon All Life (Southern Lord)
4. Kvelertak – Meir (Roadrunner)
3. Clutch – Earth Rocker (Weathermaker)
2. Protest The Hero – Volition (Razor And Tie)
1. Carcass – Surgical Steel (Nuclear Blast)

Hey, everybody! It may surprise you that here in my natural habitat of the music blog, I am supremely uncomfortable making lists.  Yes, I listen to a lot of music, and yes, there is stuff I like more than other stuff, but really when it comes down to taking my favorite albums from an entire year and ranking them on such a fine gradient, I just get miserable and ambivalent.  There was a lot of great hip hop produced this year and these are all great albums, and these are only in an order because John Laird forced me to do it.
5. Shad – Flying Colours
4. Janelle Monae – The Electric Lady
3. Chance The Rapper – Acid Rap
2. Run The Jewels – Run The Jewels
1. Danny Brown – Old

2013 was a big year for pop music. Miley's tongue was inescapable, British teens ran rampant, and through it all I reveled in the weirdness. The latter half of this year found me really embracing my not-so-guilty pleasure of pure female fronted pop, so I thought I should theme my Top 5 to mainstream pop with female vocalists. Specific enough for ya? But after all, there's so much of it, sometimes you need a spirit guide. Like Katy Perry–those of you who wrote her off for bubblegum pop need to check out Prism, where her dark side shines and emotions run rampant. And Ariana Grande–the next in line for a breakout from the Disney dynasty actually has the pipes to back it up, and I can't stop spinning her tracks. Meanwhile, singles shine for Lady Gaga's Artpop, where any track could be a hit–and Do What U Want is climbing charts for a reason. None of the Lana Del Rey songs on 2013′s Tropico are new–all taken from last year's Paradise–but these three songs might be her best so far and provide an excellent primer for burgeoning Lana fans. Number one couldn't go to anyone but Lorde–sure, brush her off as a one hit wonder, but I'd take Tennis and Ribs over Royals any day–it's an incredible album.
5. Katy Perry – Prism
4. Lady Gaga – Artpop
3. Ariana Grande – Yours Truly
2. Lana Del Rey – Tropico
1. Lorde – Heroine

So 2013 was pretty good year for music, yes? My thirst for catchy punk rock and fuzzy garage rock was quenched throughout the year. There were a bunch of albums I loved that did not make the very top of my list. I'm looking at you Ty Segall, Bad Sports, Mind Spiders, A Giant Dog, and Thee Oh Sees. I love you all but there can only be five:
5. Radioactivity – Radioactivity
4. Vaadat Charigim – The World Is Well Lost
3. Sweet Talk – Pickup Lines
2. Mikal Cronin – MCII
1. Parquet Courts – Light Up Gold