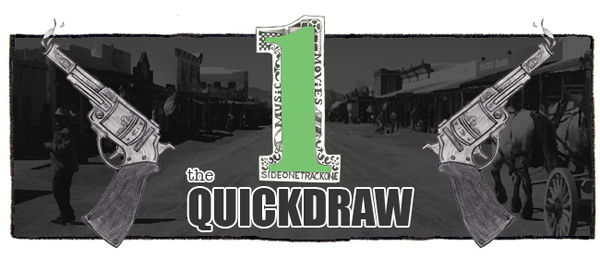 Music!  Enjoy.
:Thee Oh Sees – Penetrating Eye:  Only Thee Oh Sees can announce a hiatus but then still put together a new album.  Those dudes just don't know how to stop working.  Not that I mind, of course.  The band will release Drop on April 19 via Castle Face.
:Woods – Moving To The Left:  This has quickly become my favorite Woods' track.  It's total psych pop brilliance, and I really hope the new album has more of the same.  With Light And With Love is due out April 15 via Woodsist.  See the band at this year's Austin Psych Fest.
:Mirah – Oxen Hope:  If you're into break-up records, then Mirah's new one is going to be just for you.  She apparently spent the last four years working on it.  Grab Changing Light when it gets released on May 13 through Absolute Magnitude Recordings.
:Pure X – Starlight:  Considering they're based in Austin, I don't know really know a lot about Pure X.  I should change that.  Anyhow, this single is beautifully crafted.  The band will put out Angel on April 1 through Fat Possum.  See them at the Austin Psych Fest in May.
:Damaged Bug – Photograph:  Just in case you don't know, Thee Oh Sees' John Dwyer is the man behind Damaged Bug.  I get the feeling that his upcoming LP is going to be a weird (but good) one.  Hubba Bubba is due out February 25 via Castle Face.