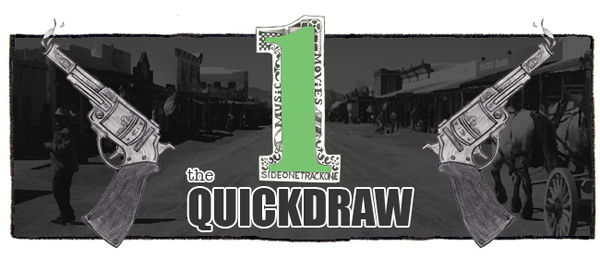 Just catching up on some big tracks.  Enjoy.
For a moment there it looked liked Ty Segall's upcoming self titled album was going to be a quiet one, but here in Break A Guitar he's wildly throwing punches.  I'm all about it.  His new LP is due out this Friday via Drag City.  Side note about the album, it's his ninth solo effort since 2008.  Wow.

—
Cloud Nothings new album, Life Without Sound, will be out this Friday via Carpark.  Enter Entirely is their latest single.  It's a fairly straightforward affair, but I sure do love how it feels like it might explode at any moment.

—
Members of Cursive have launched a label, 15 Passenger, and Tim Kasher's third solo effort is set to be its first release.  I love the pretty (and slightly whimsical) arrangement here in the first single, An Answer For Everything.  Side note, you'll be able to catch Tim at Barracuda on May 8.
Proactive Evolution is the second single off of Why?'s upcoming album, Moh Llean (due March 3 via Joyful Noise), and it's rad.  There's a good chance I'm going to hum its "I'm on fire" bit for the rest of the year.  Side note, the band will be at the Mohawk on April 5.
Has Tennis been flying under the radar lately, or is that just me?  Anyhow, their new single, In The Morning It'll Be Better, is a pop gem.  Yours Conditionally is due out March 10 via Mutually Detrimental.