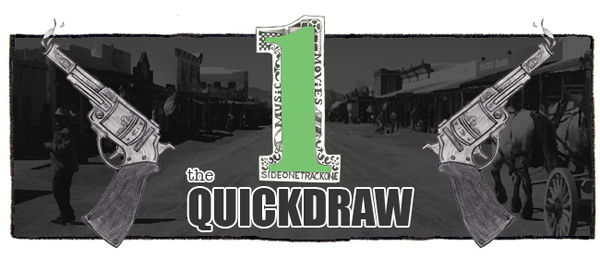 Music!  Enjoy.
:Tennis – I'm Callin':  I can't say I ever expected Tennis to go full-on AAA pop, but here they are doing exactly that.  I like it, but it does feel a bit thin and I'm curious to see if I'll tire of it quickly or if it'll stick with me like so many of their previous efforts.  Ritual In Repeat is due out September 9 via Communion.
:Free Time – Esoteric Tizz:  I missed out on the album that Free Time released back in April, but I'm all over this new single.  It has that sunny psych sound that I'll probably forever be in love with.  The Esoteric Tizz 7″ is due out tomorrow via Underwater Peoples.
:Allo Darlin' – Romance And Adventure:  This charming little pop number made me realize I've never spent much time listening to Allo Darlin'.  How silly of me.  We Come From The Same Place will be released on October 7 via Slumberland/Fortuna Pop.  See the band at the Mohawk on October 18.
:She Keeps Bees – Owl:  The new She Keeps Bees album has a couple of tracks on it that feature Sharon Van Etten's voice, and this slow burner is one of them.  Sharon is, of course, great here, but I also think the stellar arrangement is deserving of your attention.  Eight Houses Out is due out on September 16 via Future Gods Records.
:This Will Destroy You – Invitation:  There's plenty of (probably good) instrumental albums coming out before the end of the year, but the new one from This Will Destroy You is all I care about.  Look for Another Language to be released on September 17 via Suicide Squeeze.  See the band at Fun Fun Fun Fest in November.