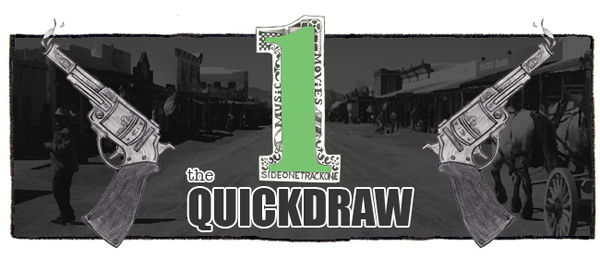 Music!  Enjoy.
:Magna Carda – Every Weekend (Featuring Olivia Applegate):  I adore Austin's Magna Carda, so it's definitely an understatement to say I was excited when they put out a new single this week.  I expect the song to immediately make its way onto your current playlist of summer jams.  Catch MC tonight at Red 7 or this weekend at X Games.
:Superhumanoids – Come Say Hello:  I wasn't aware that Superhumanoids were about to release anything new, but this is most definitely the lead track off a a new two-song single that's available now.  I'm not sure I've ever heard them sound this big and in charge.  The Come Say Hello/Hey Big Bang 7″ can be owned via Innovative Leisure.
:My Brightest Diamond – Pressure:  When I saw that My Brightest Diamond was on on this year's ACL lineup, I figured new music would arrive soon.  I think this first single is pretty great, but I'll admit I'm mostly just happy to hear that Shara Worden still has an incredible voice.  This Is My Hand is expected out September 16 via Asthmatic Kitty.
:Tennis – Never Work For Free:  Jim Eno (Spoon), Richard Swift (The Shins) and Patrick Carney (The Black Keys) all helped produce Tennis' upcoming album.  If that doesn't shift the LP into something you feel the need to put on your "most anticipated" list, then you are a silly person.  Ritual In Repeat will be released on September 9 via Communion.
:Lana Del Rey – Ultraviolence:  I loved West Coast, thought Shades Of Cool was mostly okay, and now the fairly rad Ultraviolence is here.  So what do each of the three singles mean when it comes to Lana Del Rey's upcoming album?  I have no idea.  Can't say I'm not anxious to check it out, though.  Ultraviolence is will be released on June 13 via Interscope.