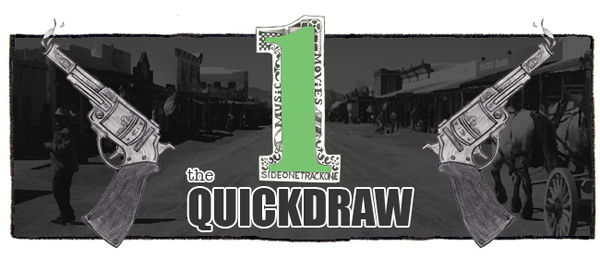 Music!  Enjoy.
:Titus Andronicus – Fired Up:  Yesterday Titus Andronicus dropped a short film and this anthemic track.  At this point I don't see how anyone could be anything less than absolutely pumped for their new album.  The Most Lamentable Tragedy is due out July 28 via Merge.
:Dirty Ghosts – Cataract:  It's been a while since Dirty Ghosts have put out anything.  Good to see that the band is still kicking.  This new track sounds in line with the catchy, driving dance punk tunes that filled 2012′s Metal Moon.  I approve.  The Cataract EP is due out July 24 via Burger.
:La Luz – Don't Wanna Be Anywhere:  This is the latest single from La Luz's sophomore LP, and I think it's a delightful listen.  I fully expect Weirdo Shrine to be fantastic.  It's due out August 7 via Hardly Art.  See them at the Mohawk on August 15.
:Air Waves – Milky Way:  For the last couple of days I've been all about this pleasant tune from Air Waves.  Nicole Schneit has a very inviting voice that plays well with the song's endearing hook – "hold me, don't let me go"  Parting Glances is due out September 18 via Western Vinyl.
:Beach House – Sparks:  Beach House are back and sounding particularly bummed out.  Hooray!  By the way, you should most definitely slap on a good pair of headphones for this.  Depression Cherry is due out August 28 via Sub Pop.