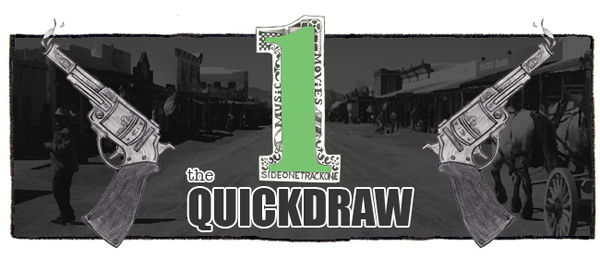 Today's music didn't mean what it said.  Enjoy.
:Action Bronson – The Rockers (Featuring Wiz Khalifa):  The collaboration between Action Bronson and producer Harry Fraud is one that totally approve of.  Strictly 4 My Jeeps is a fun song, and now there's this "slow-burning" gem to go along with it.  The duo's Saab Stories EP is due out tomorrow.
:Lightning Dust – Loaded Gun:  Some of you probably don't agree, but I love that Lightning Dust decided to go synth-heavy on the new album.  I mean, just listen to this track!  It's a straight up anthem, which they never could have pulled off before.  Fantasy is due out June 25 via Jagjaguwar.
:Jonathan Rado – Faces:  Foxygen has really just started getting things going, so it's interesting to me that their frontman is already strolling out with a solo project.  Guess we'll see how it goes.  I think this song is pretty solid.  Law And Order is expected in September via Woodsist.
:La Luz – Brainwash:  I've long been a sucker for lady-lead retro pop, so me instantly falling in love with this song shouldn't be a surprise to anyone.  Seattle's La Luz is all set to release the Brainwash 7″ on July 16 through Suicide Squeeze.  If you're in Austin, they play Hotel Vegas on July 5.
:Poolside – If We Make It:  This is such a fantastic track.  It features a big, refreshing sound, and I really dig it.  Poolside are set to put out a new full length later this year, but for now you can find this song on the Scion 10 Music Series Release compilation.