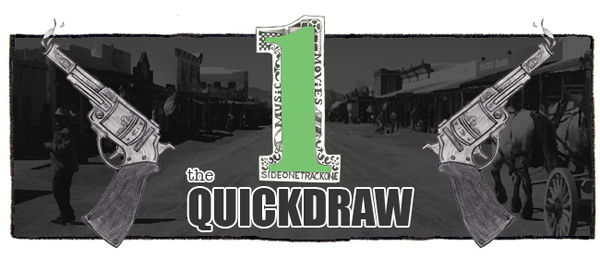 Today's music would like to show you the world.  Enjoy.
:Purity Ring – Grammy (Soulja Boy Cover):  I'm not all a fan of Soulja Boy, but somehow he keeps finding his way onto my site.  Weird.  Anyhow, this cover has instantly become a huge guilty pleasure for me.  Blast it, friends.  This track was released to promote Purity Ring's upcoming tour.  See the dates here.
:Big Deal – Teradactol:  While I liked last year's Lights Out, I thought it had a variety of moments where it could have used a bigger sound.  This single says Big Deal felt the same way, and now I'm excited to check out their sophomore effort.  June Gloom is due June 4 via Mute.
:La Luz – Call Me In The Day:  The fancy folks over at Burger Records have a release schedule for February that includes 16 cassettes from a wide range of artists.  This song is off La Luz's Damp Face EP (currently available), and it's one hell of a charming, hooky pop number.
:White Fence – Pink Gorilla:  Prefer your psych rock to be accessible and laced with catchy retro vocals?  Then I think you're going to really dig this new White Fence track.  Cyclops Reap is due out April 9 via Castleface.  The band is also set to play Psych Fest on April 28.
:Youth Lagoon – Mute:  I think it's safe to say that Youth Lagoon can currently lay claim to having one of the year's most anticipated albums.  Dropla was a great song, and now there's this swirling gem.  Wondrous Bughouse is due March 5 via Fat Possum.