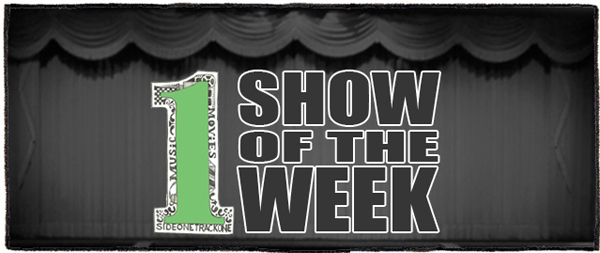 There are some big, attractive shows set for this week – 101X Homegrown Live tomorrow night, Belle And Sebastian and Mos Def on Friday, the Lonestar Beer Texas Heritage Festival on Saturday – but my main recommendation is that you focus on heading to Hotel Vegas on Saturday night.  There are five bands – FIVE! – that will be there rocking and sweating the night away.  A Giant Dog, Flesh Lights and Hundred Visions are all loud and fun and have been mentioned here at SOTO a ton of times, Carl Sagan's Skate Shoes are a buzzy punk act that should have been on SOTO by now, and Negative Scanner (the only non-Austin act on the bill) are a band that SOTO's own Noah Sanders recently fell in love with. Sounds like a can't miss night to me.  Go and indulge.
:A Giant Dog – All I Wanted:
:Negative Scanner – Would You Rather:
:Flesh Lights – Just About Due:
:Hundred Visions – You're Gonna Cut Me Loose:
:Carl Sagan's Skate Shoes – Hot Shoes:
It's Austin, so there's always more to see.  Here are some other recommendations.
Thursday:
- 101X Homegrown Live with Sphynx, Letting Up Despite Great Faults, Shivery Shakes, Alex Napping, Gold Beach, Slomo Drags, Young Tongue, Tamarron, Velo at Empire Control Room
- Carry Illinois, Lindsey Verrill, Marijuana Sweet Tooth, Rain Collectors at Holy Mountain
Friday:
- Red 7 Closing Party with Nashville Pussy, Riverboat Gamblers, Valient Thorr, Crimson Devils, Spray Paint, Sweet Talk
- Belle and Sebastian, Wild Moccasins at ACL Live
- Yasiin Bey (aka Mos Def): Black on Both Sides (15 Year Anniversary Tour) at the Mohawk
- Birdcloud, Moving Panoramas at the Mohawk
Saturday:
- Lonestar Beer Texas Heritage Festival with Old 97s, Black Angels, Grupo Fantasma, Dale Watson, LaTasha Lee & the Black Ties at Fair Market
- BLXPLTN, Ease Them Pistols at the Hole in the Wall
- Ghost Wolves at ABGB