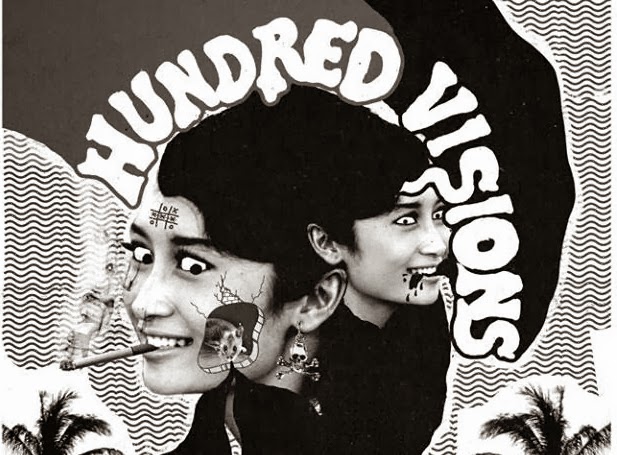 One of the best things about Austin is the glorious way we begin each year – Free Week! Our annual celebration of local music features dozens and dozens of incredible shows and a slew of amazing bands to check out.  If you haven't yet made it to a free show yet, you still have time. In fact, my top two shows aren't until this weekend. The first is, of course, the Side One Track One show at The Blackheart on Friday. As you on see on the flyer in the right side column, the night features six top local bands, including one of my personal favorites, BLXPLTN.
The next free show I implore to see is on Saturday night at Mohawk. It features killer lineups on both the inside and outside stages. I've written about a number of times about two of the outside bands – Sweet Talk and Flesh Lights. Goddamn I love those bands. The headliner is the Mary Timony led Ex Hex that put out Rips, my #4 top album of 2014.  As for the inside stage, it will have FIVE bands for your listening pleasure. Hundred Visions, Xetas, Super Thief, Hola Beach, and Pollen. I wish I could write about each (and I'm sure I will over the coming months) but this post is already too long. So let's discuss the headliner for the inside stage, Hundred Visions.
Last year they followed up their debut album, Permanent Basement, with Spite. Each album is an irresistible blend of 70's power pop and 80's post punk, which has drawn comparisons from everyone from Television to Gang of Four. They have a knack for writing catchy songs that are also loud, boisterous, and even humorous. Which is why I've been listening to Spite over and over again.
Check out You're Gonna Cut Me Loose off of Spite and Thanks For Nothing from their debut Permanent Basement. Then get your ass to the Mohawk on Saturday and take part in the glory that is Austin Free Week.
:Hundred Visions – You're Gonna Cut Me Loose:
:Hundred Visions – Thanks For Nothing: