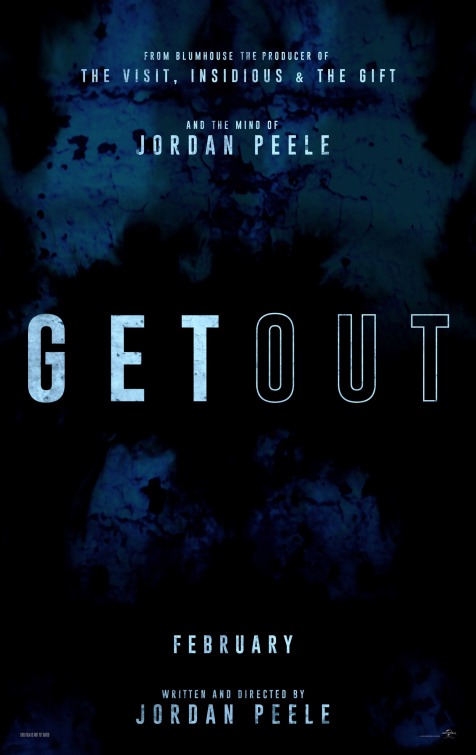 Pre-Screening Stance:
Jordan Peele is a very, very funny guy. He's also an enormous horror fan. Seeing what he can do with a racially-tinged horror film about a black guy going to meet his girlfriend's white parents has been a delightful bit of anticipation.
Post-Screening Ramble:
For anybody, the ritual of going to meet your significant other's parents for the first time is, well, panic inducing at best. How do you dress? What do you talk about? How can you come across as a good match for someone's child without coming across as a faker just trying to hold the dogs at bay while you canoodle on the leather couch in the rec room? As my friend Arjun, a strapping Indian-American told me after seeing Get Out, "Going and meeting your white girlfriend's parents for the first time is absolutely terrifying." I can't attest to this – I'm pasty – but Jordan Peele in his fantastic new film Get Out plays the tension of your initial-I'm-dating-your-daughter-meet-and-greet out with horrific results. But of course, Peele isn't just using his deep understanding of classic horror films to tell the story of Chris (Daniel Kaluuya) going to meet his beautiful, charming girlfriend Rose Armitage's (Allison Williams) wealthy, white parents (Bradley Whitford and Catherine Keener in fine form). Oh no, this is a story about race my friends, about how acceptance and understanding can be used as a mask for our deeper set racism. How the smallest things we do, the things we say to make connections, can showcase our base level notions of people of color. It's hard to talk about how well Peele plots this tight, fast moving little gem, because there's secrets to be revealed, and I won't be the one to do it. But know this: Peele knows his horror pacing, knows how to gently tug at your fear strings so everything normal seems just a little off. You cringe in this movie, a lot, at double-sided comments, the racism of the old, and terrors lying just off screen, but what really got me is how Get Out addresses the concept of the cycle of violence inherent in both horror movies and American society. A horror movie works like this: someone is killing people, people find out, people are scared, more people die, and then the only way to stop the killer doing the things that originally freaked you out is to, well, kill them. The horrified becomes the horror. American society isn't that far off, with our guns and our right-to-carry laws, and the blood-soaked streets we lean closer and closer to. Peele gets this connection, sees that the horror films we love advocate this terrifying circle of gore (tongue-in-cheek one can hope). And when the film ends, and those left standing stagger down a street covered in blood, dead bodies trailing in their wake, you, me, anyone who even slightly understands this film, well, they'll know, too. Jordan Peele, you're a really funny guy, but hell, you're an even better director.
One Last Thought:
This is going to be a great fucking year for horror.