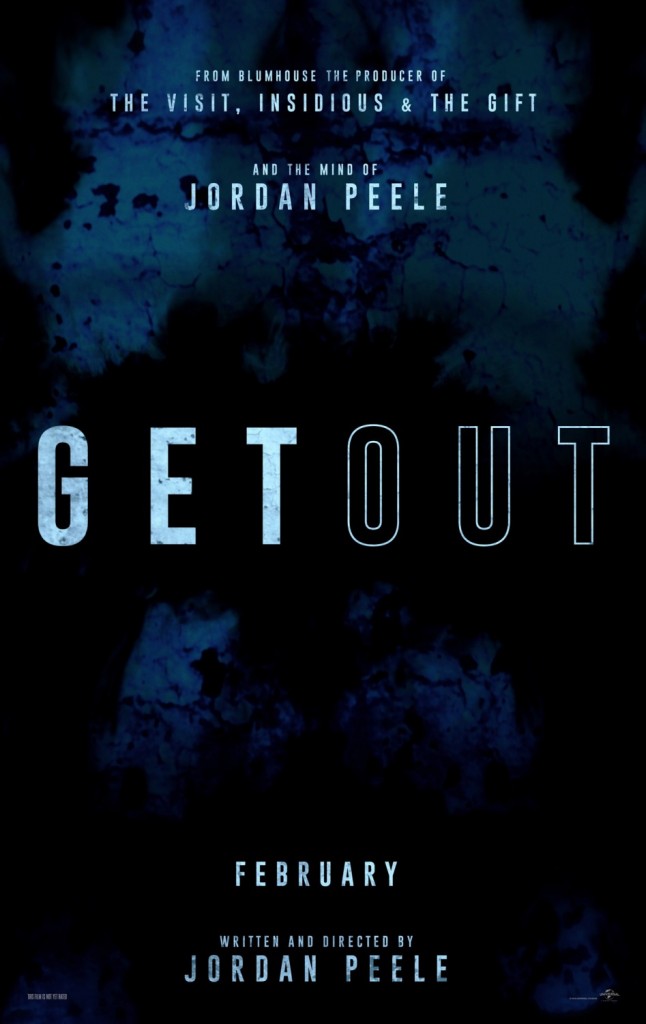 Pre-Screening Stance:
Jordan Peele's Get Out looks like it's going to be a blast, but occasionally I remind myself that his Keanu was a big fat dud and then I wonder if I'm just being wooed by a well crafted trailer.  WE SHALL SEE.
Post-Screening Ramble:
Get Out is a wild little ride.  The film begins with Chris (Daniel Kaluuya) and his girlfriend Rose (Allison Williams) getting ready to spend the weekend at her parent's house.  Chris is nervous, as he's never met Ma and Pa before and he's unsure of how they will react to their daughter dating a black man, but Rose assures him that there's nothing to worry about.  Naturally, everything about Rose's family is pretty weird right from the get-go.  They have black servants, her mother (Catherine Keener) wants to hypnotize Chris, her father (Bradley Whitford) is bizarrely fake and her brother (Caleb Landry Jones) is aggressive in all of the wrong ways.  Chris tries to hold it together though, hoping to ride out the weekend and to make a good impression, but it all goes bad.  Real bad, actually.
I wouldn't say that Get Out is particularly scary, but it does make you feel uneasy at every turn.  Jordan Peele does a masterful job of leaving it up to you to decide whether what's happening on the screen at any given moment is funny, ominous, racist, absurd or alarming, and then usually right after you've made a decision, something else happens and you question yourself.  The film is, without a doubt, a total mindfuck.  See it immediately.  And be ready to squirm.
One Last Thought:
Any time I watch a horror movie I always try to note when the characters should quietly say that they "forgot something in the car" and then drive right out of there, never to be seen again.  In Get Out, this moment occurred in the first act.  That's how much side-eye-worthy stuff there is in it.