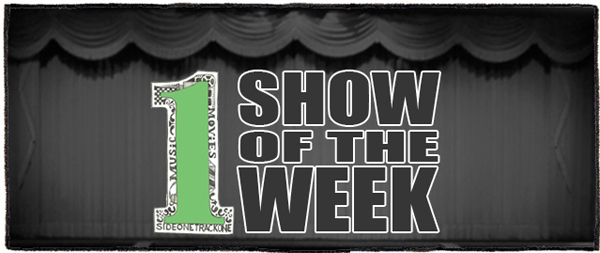 St. Vincent's Fear The Future Tour is finally here!  I've been a big fan of her (aka Annie Clark) since her 2007 debut album, Marry Me, and I've been buzzing ever since the two nights of shows at ACL Live got announced.  Not only is SV fun to watch, but I really dig the two-set format she's doing on this tour – first there's fan favorites, then there's all of her latest album, Masseducation.  Rad.  Don't miss out here.
St. Vincent's Thursday show is sold out, but there's still limited tix available for the Friday performance at ACL Live.  Get 'em while you can.
Tuck & Patti will open both nights.
BONUS Show Recommendations:
Tonight:
- Quin Galavis, Payton Andrew Green, Stephen Lawrence Pike, The Dan Ryan at Beerland
- Diet Cig, Great Grandpa, The Spook School at The Sidewinder
- Tiny Moving Parts at Barracuda
- Barfield! The Tyrant of Texas Funk, Dana Falconberry, Robert Rankin, BLXPLTN at The North Door
Thursday:
- A Giant Dog, Missing Pages, Boss Eye, DJ Ali Ditto at Beerland
- Blitzen Trapper, Liz Cooper and the Stampede at Antone's
Friday:
- Palo Duro, Bee Caves, Palm Daze, Young Tongue at Cheer Up Charlies
- Go Fever, Honey and Salt, PR Newman, The Sun Machine at the Hole in the Wall
- Dan Auerbach and the Easy Eye Sound Revue featuring Robert Finley and Shannon Shaw, Shannon & the Clams at Stubb's Waller Creek Amphitheater
- Quiet Company, Harvest Thieves, Saul Paul, Dossey, Deer Fellow at the Scoot Inn
- Fruit Bats (solo), Vetiver (solo) at 3ten ACL Live
Saturday:
- Suspirians, Abigail und Hansel, The Early Stages at the Carousel Lounge
- The Octopus Project, Ouiness, Treasure Mammal, Lightworks at The North Door
Sunday:
- Foreigner at ACL Live at the Moody Theater