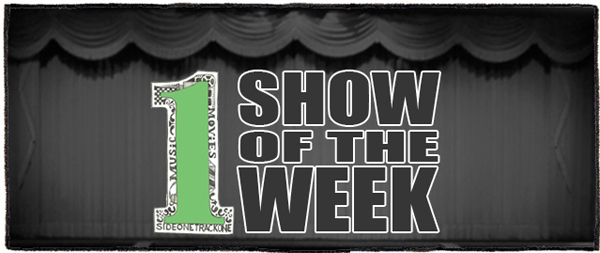 As my grandmother used to say, there's a shit ton of shows happening this week.  Here's the deal though, there's only two you absolutely have to attend.
The first SOTW is Side One Track One Presents: Last Ride at the Blackheart on Friday, 4/20!  The Blackheart has long been my favorite spot on Rainey (and a place I used to frequently book shows), and I'm incredibly bummed that it's closing at the end of the month.  Thankfully, the bar is letting me throw one of its final bashes!  Come on out for Ume, Quiet Company, BLXPLTN, Basketball Shorts, Darkbird and Booher.  The show is FREE!  Must be 21+ to enter.  My goal is to rattle the Blackheart all the way down to its foundation.
The second SOTW is Screaming Females at Barracuda this Saturday!  They're not only one of my favorite bands, but their new album, All At Once, is one of the best releases of 2018.  If you even slightly like guitars, then you have to be at this show.
Tix are $12 in advance, $14 the day of.  HIRS and Hey Jellie will open.
BONUS Show Recommendations:
Tonight:
- Ibeyi at the Mohawk
- Adam Schatz (Landlady), Knife in the Water, Shmu, Lolita Lynne at the Spiderhouse Ballroom
- Foo Fighters at Austin360 Amphitheater
Thursday:
- Sweet Spirit, Simon Doom, John Wesley Coleman III at The Sidewinder
- Nina Diaz, Wild Moccasins at Stubb's
- J Roddy Walston & the Business, The Glorious Sons at the Mohawk
Friday:
- PR Newman, Soda Lilies, Batty Jr, Lolita Lynne, The Willy McGee Band at Cheer Up Charlies
- Scenery, Black Books, Kay Odyssey, Ramesh at the Mohawk
- The Soft Moon, Boy Harsher, Troller, SRSQ, Temple of Angels at Barracuda
- Wild Bill & the Lost Knobs, Little Mikey & the Soda Jerks at Austin Beer Garden Brewing Co.
- Big Bill, The Oysters, Magic Rockers of Texas, ama, Duncan Fellows, Hi, Gene, Claire Puckett at the Hole in the Wall
Saturday:
- The Halfways, Why Bonnie, Mother Tongues, Palm Daze, The Millbrook Estates at Cheer Up Charlies
- The Breeders at Emo's
- Loma, Jess Williamson at The North Door
- Jukebox the Ghost, The Greeting Committee at the Mohawk
- Weird Al Yankovic at the Paramount Theater
Sunday:
- The Riverboat Gamblers at The Little Darlin'