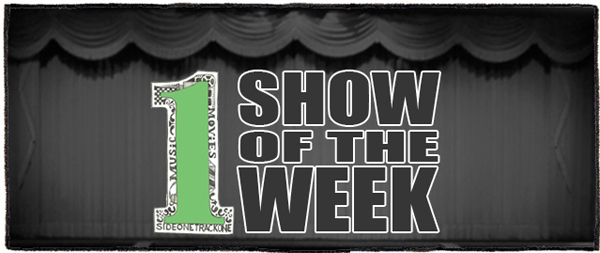 Here's something I've been looking forward to for a while now – The Octopus Project's Memory Mirror gigs!  There are three happening on Friday (7pm, 9pm, 11pm) at the Bob Bullock Museum, and they all promise to utilize "multi-sensory special-effects and experimental digital, electronic and instrumental sounds in 9-channel surround sound with immersive multi-screen visuals, rumble seats, indoor weather effects and much more."  Oh boy.  It's going to be rad.  Don't miss it.
Tix are $18.  By the way, there are only tickets available for the 11pm show, so don't wait to jump in.  Also, full disclosure, this one is presented by my radio show, 101X Homegrown.
PS – My longtime favorites Mono are playing Barracuda this Sunday.  I know that's both the end of the weekend and Mother's Day, but they're always awesome.  Come hang.  Tix are $15.
BONUS Show Recommendations:
Tonight:
- The XX, Sampha at ACL Live at the Moody Theater
- Sondre Lerche at Antone's
- Girl in a Coma at 3ten ACL Live
- Borzoi, Leche, Unknown Relatives, Talkies, Popper Burns at Beerland
- Mitski, Helado Negro, Jesika at the Mohawk
- Grivo, Wildfires, Record Lows at the Mohawk
Thursday:
- The XX, Sampha at ACL Live at the Moody Theater
Friday:
- The Besnard Lakes, The Life and Times at Barracuda
- Tres Oui, Roaring Sun at Beerland
- Big Bill, Pollen Rx, Mean Jolene, Leather Girls, Go Fever at Hotel Vegas
- Carry Illinois, Star Parks, Lex Land at the Mohawk
- Borrisokane, Shmu, Ramesh, Young Tongue, Honey Son at Cheer Up Charlies
- Tycho, Khruangbin at Stubb's
- Chevelle, Aeges, Silver Snakes at Emo's
- Night Drive, Yes Ma'am Brass Band at Mueller Lake Park
Saturday:
- Tamarron, Lochness Mobsters, The Sun Machine, Soaked at Hotel Vegas
- Molly Burch, Julian Neel, June West at The Sidewinder
- Eagle Claw, Amplified Heat, Ladykiller, Salo at The Swan Dive
- Soda Lilies, Birthday Club, Critical Dad, Stretch Panic at The Electric Church
- Brian Wilson (playing Pet Sounds) with special guests Al Jardine and Blondie Chaplin at ACL Live at the Moody Theater
- Index Fest with Local Natives, Frenship, Grizfolk, Calliope Musicals, DJ Mark Markus at the Austin American Statesman
- Weird City Festival with Sweet Summer featuring Cupcake, Magna Carda, LNS Crew, Scuare, Space Camp Death Squad with Bird Peterson, K-Rino, Killa Kyleon, Wallaby and Bobbes, Black DaVinci, Worldwide, Bamsworth Belli, T.Y.E. at the Mohawk