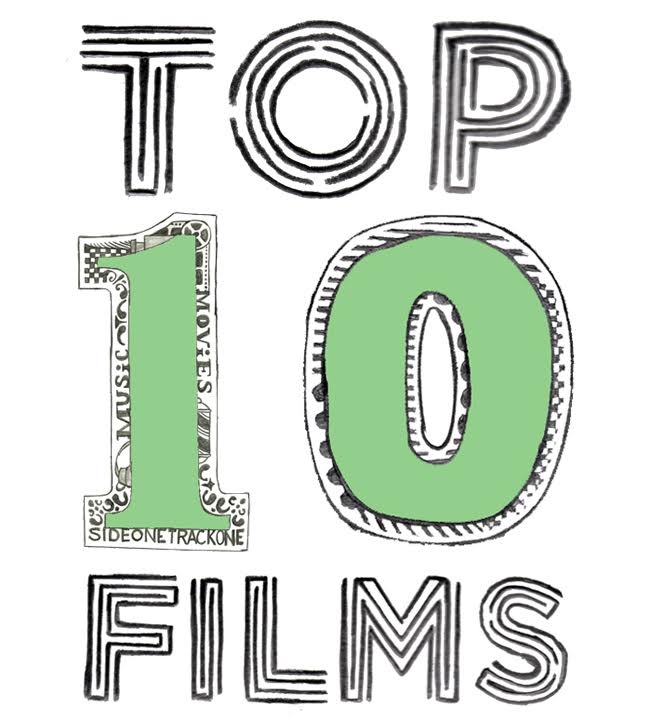 JOHN'S TOP 10 FILMS OF 2016
All in all, I saw 109 new releases in 2016.  Below you'll find all of the ones I liked (roughly 40% of what I saw), and one in particular that I loathed more than any other.  Take a look, make a note or two, then go watch something.
Side note, I've gone back and forth quite a bit trying to decide whether or not 2016 was a good one for film, and I've finally decided that it was a … "middle of the road" kind of year.  Noah expands on this fairly well down below.
10) Manchester By The Sea
This is not a film that I'm in a hurry to see again, but I do think it's a truly fantastic effort.  Both Casey Affleck and Michelle Williams are as good as they've ever been in anything.  Also, it's just impossible to not greatly appreciate this immensely tragic film's sharp sense of humor.
Did It Make Me Cry: Yes.  Oh my, that one scene between Affleck and Williams ripped me up real good.

09) Jackie
I firmly believe that Jackie is the best thing that Natalie Portman has done since Black Swan.  She's 100% fascinating to watch as the Jackie that existed both before and after JFK was assassinated.  The movie itself is also just crafted in an interesting manner.  Good on director Pablo Larrain.
Did It Make Me Cry: No.  But I did gasp in horror a few times.

08) Pete's Dragon
Somehow someway this film came and went without much fanfare, and that's just a shame.  It's funny, heartwarming, wholesome and just about perfect.
Did It Make Me Cry: Yes.  Like a damn baby.

07) The Edge Of Seventeen
Just as I was ready to give up on post-True Grit Hailee Steinfeld, she goes and thoroughly impresses here in this very hilarious and genuine flick.  If you're at all a fan of coming of age films, then you need to see The Edge Of Seventeen.  Pair it up with Superbad and spend an evening laughing and remembering what was like to be a teen.
Did It Make Me Cry: Maybe a little.

06) Captain America: Civil War
While Civil War is somewhat bland in the cinematography department, it is a very entertaining film.  Also, just like the previous Captain America entry, it actually shifts the entire Marvel Cinematic Universe instead of just poking around and hinting at changes to come.  I love that about it.
Did It Make Me Cry: No.  Well, perhaps a bit when Spider-Man turned out to be rad.  Oh, and when Black Panther showed up.

05) Moonlight
Like Manchester By The Sea, Moonlight is a great film that I'm not exactly in a rush to see again.  What a beautiful but tough to watch effort from director Barry Jenkins.
Did It Make Me Cry: Yeah man.  Yeah.

04) The Handmaiden
I love me some Chan-wook Park.  His latest is whimsical and sexy and twisted and just an all-around delight.
Did It Make Me Cry: No, but I should have.

03) Hunt For The Wilderpeople
Taika Waititi's Hunt For The Wilderpeople is a damn gem that's very funny and heartfelt.  Here's hoping Julian Dennison continues to pop up in stuff.  The kid has the goods.
Did It Make Me Cry: Yeah mate.  Yeah.

02) Elle
I saw Paul Verhoeven's latest during Fantastic Fest (back in September) and I still occasionally find myself thinking about it.  No other film in 2016 challenged me like this one.
Did It Make Me Cry: No, but holy shit did I feel weird laughing so much.

01) La La Land
I'm not exactly what you would call a big fan of musicals, so you know I mean it when I say that La La Land swept me off my feet.  It's so damn enjoyable!  And charming!  And smart!  Way to hit a home run, Damien Chazelle.
Did It Make Me Cry: Yes.  That ending.  Geeze.

Just for fun, here are entries 20-11:
20) Split
19) The Neon Demon
18) 45 Years
17) 10 Cloverfield Lane
16) Moana
15) The Nice Guys
14) Deadpool
13) Midnight Special
12) Arrival
11) Zootopia
Bonus Honorable Mentions: Zoology, Star Trek Beyond, Batman Vs Superman: Dawn Of Justice (Ultimate Edition), Rogue One, Hell Or High Water, Allied, Fantastic Beasts And Where To Find Them, Doctor Strange, Colossal, The Autopsy Of Jane Doe, The Eyes Of My Mother, Don't Breathe, Kubo And The Two Strings, Captain Fantastic, Swiss Army Man, Finding Dory, Maggie's Plan, Neighbors 2: Sorority Rising, The Meddler, The Jungle Book, Sausage Party, Demolition, Young Offenders.
PS – If you looked at this and scowled because it doesn't included Green Room, The Lobster or The Witch, it's because I saw those in 2015, so they made that year-end list.
PSx2 – No, I didn't see Sing Street. I will eventually, though.
PSx3 – My worst film of the year nod goes to Warcraft.  What a disaster.
—
NOAH'S TOP 10 FILMS OF 2016
For every film I absolutely loved in 2016, there was one I hated with equal fervor. Part of this seems to be a sort of deadening of the middle class of films. There is a dearth of solid mid-level pictures, a scant amount of films that may not hit every note pitch perfectly, but still manage to entertain, amuse, and wring some emotion from my dead, dead heart. These films have evaporated, replaced by enormous CG-shit shows and braindead comedies aimed at focus-group tested demographics. We continue to lower our expectations of what good film is, and because of that, money hungry studios continue to force feed us sub-standard films.
But, looking back, 2016 was a good, if not great, year for movies, big and small. Sure, Batman vs. Superman: Dawn of Justice, Boo Yah, Fuck The World, Juggalos Forever nearly nut-punched my love of movies right out my b-hole, but the smaller films – no matter how much hype was smeared on them – managed to stand strong in the shadow of some truly enormous dumps.
10. April And The Extraordinary World
In an alternate future where the Industrial Revolution never ended, a girl, her talking cat, and an old man must evade evil scientists to find her parents. It's a magical, wholly original piece of animation, with every frame holding a marvel for the human eye.
09. Arrival
Denis Villeneuve is a cinematic master. Arrival is a visually stunning film about a grieving woman's linguistic interaction with octopus aliens. Amy Adams is spectacular as the linguist, and Villeneuve proves that not every alien invasion movie needs to be about killing the shit out of stuff.
08. Moonlight
The story – told in three sections – of a black kid's painful acceptance of his own sexuality is striking across all platforms. A small, beautiful film that uses a cast of relative unknowns (for the most part) to explore sexuality in the poor streets of Miami.
07. Sausage Party
I trust Seth Rogen and Evan Goldberg with any genre after Sausage Party. This exceptionally crass (the two minute food orgy scene at the end might be the raunchiest bit of film this year), pointedly offensive take on a Pixar film not only gives the goods in Rogen-esque dick and poop jokes, it also takes on organized religion like no other animated film before it.
06. Zootopia
This is an animated buddy comedy about a talking bunny cop and a sleazy fox that manages to explore the issues of race in America within the perfectly executed structure of a detective story.  Do I need to say more?
05. Midnight Special
Mr. Nichols plays in the genre sandbox with his own realistically emotional take on the "kid-with-super-powers" film. Every character in this film pops off the screen, with the story evoking the very best of Spielberg's Amblin years.
04. Captain America: Civil War
Called it Avengers 2.5 if you want, but this stylish, enormously budgeted, super-hero brawl is somehow both emotionally sound and the best big budget film of the year. Also, Spider-Man is finally cool, and Black Panther proves he always was. Marvel, continue to do things this well, please.
03. Green Room
You want a home invasion film set in an abandoned skinhead night club in the dark, twisty forests of the far Northwest? Jeremy Saulnier's Green Room is just that. Patrick Stewart plays refined evil as it's meant to be played, Imogen Poots is an animal unleashed and Anton Yelchin's performance only makes me miss him more.
02. Manchester by the Sea
I didn't think anyone was coming back from Lonergan's disastrous Margaret. But, hey, never doubt the man who directed You Can Count On Me. Casey Affleck's subtle, nuanced performance as a grieving brother who has to take up responsibilities he's uniquely unprepared for anchors a film that discusses the rippling effects of grief. It is somehow laugh-out-loud funny and emotionally devastating in one, somber breath.
01. La La Land
For a man that detests all but the most classic of musicals, to anoint La La Land – a film steeped in its love of the musicals of the 40s and 50s – is saying a lot. But Chazelle proves Whiplash was not a flash in the pan, crafting a film that pulls the classic musical into the 21st century, with two stars – Gosling and Stone – never shining brighter.