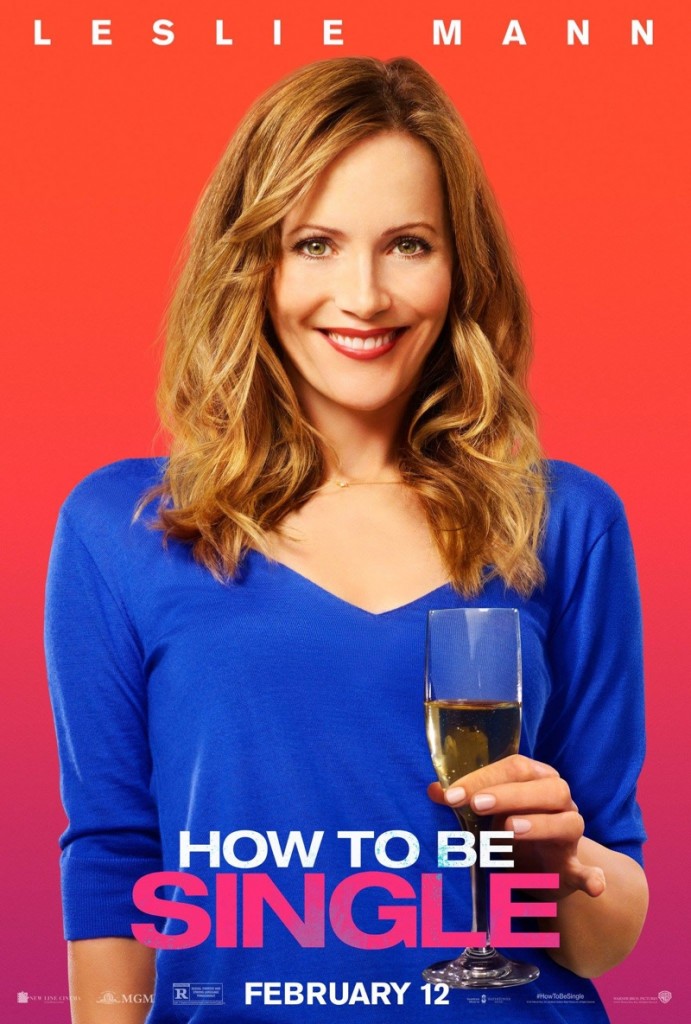 Pre-Screening Stance:
Judging by the trailers, How To Be Single is about a variety of pretty ladies who love being, uh … single.  Or maybe it's about them trying to not be single anymore?  Or perhaps it's just Rebel Wilson making jokes?  I honestly don't know.
Post-Screening Ramble:
There are a variety of story lines at play in How To Be Single.  Alice (Dakota Johnson) is a newly single lady, and she's on a quest to "find" herself.  She's also the only person in the film trying to figure out "how to be single."  In addition to her, there's Meg (Leslie Mann), a career-focused woman who decides she wants to have a baby, and Michelle, a girl obsessed with finding the perfect guy.  There's also Rebel Wilson as Rebel Wilson, but she doesn't really do anything but toss out one-liners, and there's a few dudes around but all of them are forgettable.  In fact, the whole movie is forgettable.  It flip flops around between all of these characters and none of it makes any damn sense or has any real point.  I didn't even learn how to be single!
You know what's funny though?  If the movie wasn't called How To Be Single and it solely focused on Leslie Mann's character, I think it would have been pretty good.  Because of the litany of other characters she isn't on the screen much, but I found her story line to be rather endearing.  I'll just tell you what it is because I don't expect you to ever see How To Be Single, so … BEGIN SPOILER – she's a doctor who hasn't ever wanted a relationship or kids or anything not related directly to her or her career.  Then she meets a guy after being artificially inseminated, and even though she does her best to ward him off, she falls for him anyway and they (seemingly) live happily ever after.  AW AS FUCK.  Sign me up for more of that, man.  END SPOILER.
Anyways, skip How To Be Single.
One Last Thought:
I just can't get myself to fully like Rebel Wilson.  I keep trying, and I'll admit that occasionally she does yell something that's pulls a chuckle or two out of me, but mostly I just see a poor man's version of Melissa McCarthy.  Sorry.