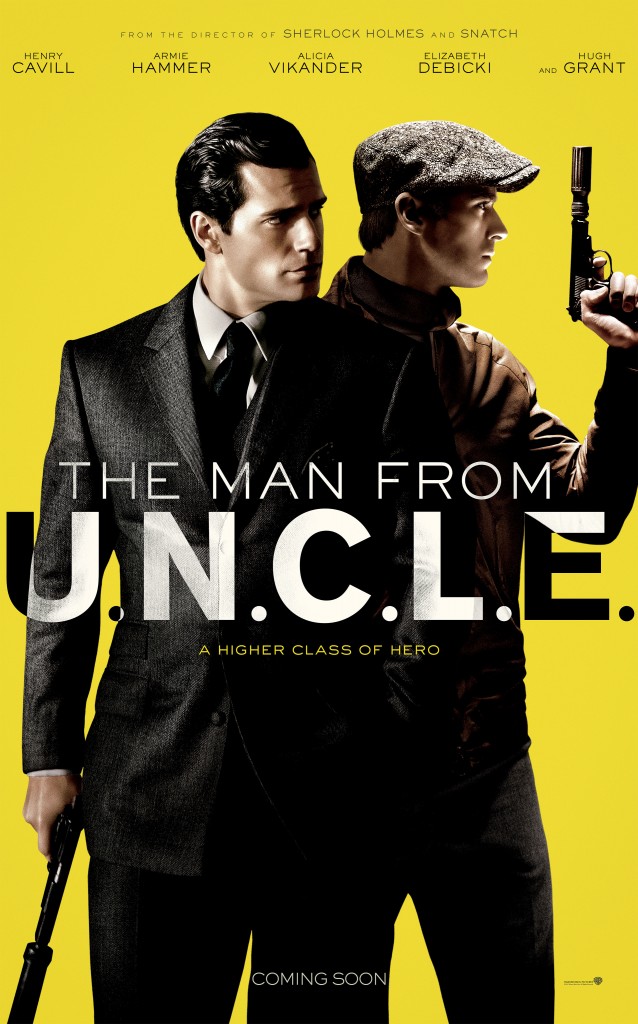 The Impression:
Guy Ritchie's first non-Sherlock Holmes film in six years is a big screen version of a 60s TV show.  I guess I'm excited?  The trailers have mostly just shown off the movie's roster of pretty faces – Henry Cavill, Arnie Hammer, Alicia Vikander – and not a lot else.
The Reality:
2015 has already delivered two great spy flicks – Kingsmen: The Secret Service and Mission: Impossible – Rogue Nation.  The former is a stylish, edgy film and the latter is a big, fun summer blockbuster.  The Man From U.N.C.L.E. seems to want to be a mix of both Kingsmen and Rogue Nation, but it doesn't quite get the formula right.  On one hand it looks and sounds fantastic because Guy Ritchie knows how to stimulate the senses (and the main cast is made up only of really beautiful people), but on the flip side there's just not much else worth noting.  There aren't any big, memorable action scenes, most of the characters aren't given much to do outside of simply quipping at one another, and the story itself just isn't all that interesting (something something the bad guys have a nuclear device).  It is, as a wise man once said, all style and no substance.
By the way, I will totally acknowledge that I've never seen a single moment of The Man From U.N.C.L.E. TV show, so it's entirely possible that the movie is just like it and will make those of you who are fans all super giddy and whatnot.  If you're not a hardcore lover of the show though and you just want to see a good spy movie, I think you could do a whole lot better than the big shoulder shrug that is The Man From U.N.C.L.E.  Wait for this one to hit the small screen before bothering with it.
The Lesson:
Henry Cavill is a really chiseled one trick pony, isn't he?