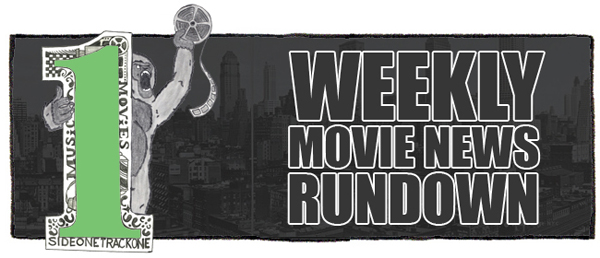 Time for your weekly movie news update!  Below you'll find a slew of sentences meant to provide a brief glimpse of what's been going on over the past week in movieland.  If something leaves you desperate for more info, then my advice is to do a little extra research on one or all of the following fantastic sites:  Latino Review, Dark Horizons, Ain't It Cool News, CHUD and/or JoBlo.  Read on!
Chiwetel Ejiofor (12 Years A Slave) is reportedly up for a role in Doctor Strange.
Simon West (Expendables 2) is set to direct a remake of The Blob.
Noam Murro (300: Rise Of An Empire) is rumored to be a top choice to direct Aquaman.  Karl Urban is also said to be up for a role in the film.
Simon Pegg and Doug Jung are writing the script for Star Trek 3.  Justin Lin is still attached to direct.
Jake Gyllenhaal has reportedly passed on the opportunity to replace Tom Hardy in Suicide Squad.  Jon Bernthal (Fury) and Joel Edgerton (Exodus) are rumored to be next in line.
Tatiana Maslany (Orphan Black), Rooney Mara (Girl With The Dragon Tattoo), Kate Mara (House Of Cards) and Felicity Jones (The Theory Of Everything) have reportedly tested for a role in Gareth Edwards' Star Wars spin-off film.
Cedric Nicolas-Troyan has replaced Frank Darabont as the director of The Huntsman, which is the prequel to Snow White And The Huntsman.
Julia Roberts is set to produce and star in a movie based on Batkid.
Tye Sheridan (Tree Of Life), Sophie Turner (Game Of Thrones) and Alexandra Shipp will portray the young versions of Cyclops, Jean Grey and Storm in X-Men: Apocalypse.
Kaya Scodelario (Skins) may star in Pirates Of The Caribbean: Dead Men Tell No Tales.
Larry Charles will direct Nicolas Cage in Army Of One.  The movie will be based on Gary Faulkner, a real person who took it upon himself to find Osama Bin Laden.
This Week's Notable Trailers